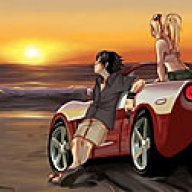 Site Administrator
Staff member
Administrator
Joined

Sep 16, 2000
Messages

13,779
Location
Corvette

1990 Corvette ZR-1
1965 Cut-Away Corvette and Engine from 1964/65 NY World's Fair Coming to Corvettes at Carlisle 2015
See Two Unique Pieces of Automotive History!
​
CARLISLE, PA –Looking back 50 years, 1965 certainly was one for the history books, especially in the automotive world. The New York World's Fair was held from 1964 to 1965 and showcased America's culture and technology, with vehicles also on display. If not for that fair, guests of Corvettes at Carlisle wouldn't be seeing two rare pieces of Corvette history, a 1965 fully functional cut-away Corvette chassis with the 327 CID Fuel Injection engine and its equally transparent and operational 396 CID Big Block cut-away engine!
This year's show runs August 28-30 at the Carlisle PA Fairgrounds and one of the star attractions is a 50-year reunion of the 1965 Corvette. In conjunction with that display, Carlisle Events is pleased to welcome Ken Kayser and Curt Simlik, owners of the aforementioned engine and chassis. But how did this particular display come together?
GM's Futurama pavilion at the NY World's Fair showcased its new '65 models, which included a full cut-away '65 Corvette and in the spring GM added a full cut-away Corvette 396 engine. GM always had two identical and completely inter-changeable displays at all major shows so that touch up and maintenance could be done without having an "empty" display.
After the fair closed in late 1965, all of the display's twin sets of components were sent back to Detroit for storage. In 1967 one of the Corvettes and its Big Block engine mate were sent to a GM Motorama show in South Africa. Instead of returning the GM South Africa display to Detroit, GM donated them to an engineering college where they eventually became dated and for lack of interest went into storage and were forgotten.
Fast forward to the late '90s when the long lost South Africa displays were rediscovered and returned to Orlando Florida by an un-named person who learned of the college's no further interest in it. The Corvette was still full and complete, but the engine was apart in a crate and needed some TLC. The mystery owner displayed only the Corvette car at an NCRS Disney show in January 2000 where it was then sold and purchased by enthusiast Al Wiseman. In addition, Wiseman received the "surprise" 396 cut-a-way engine as a bonus!
GM also donated the "spare back-up" full Corvette cut-away to Ferris State University in Michigan where it was discovered and acquired by Curt Simlik, unfortunately with-out the hovering Corvette body.
Wiseman sold his Corvette Display in 2007 but retained the Corvette 396 engine and after a futile attempt at restoration, gave up. Then in 2011, Kayser was speaking at a national Corvette event in Michigan where he met Simlik and learned of his cut-away chassis from Ferris State. Kayser then called Wiseman and learned of the 396 engine for the first time. The same engine that Kayser's dad was part of almost 45 years ago at the NY World's Fair as a spokesman for the new Chevrolet Big Block engine. Wiseman happily sold the engine to Kayser who began the restoration project of a lifetime. After all, who better to put the engine back together than Kayser, who was the Tonawanda Big Block Business Team Manager and also the son of a man who helped display the 396 cut-away it in the first place back in 1965!
Kayser will now join-up his historic 396 engine with Simlik's historic "twin cut-away Corvette" to create this unique display at Carlisle. In fact, this will be the first time in 50 years that this Corvette engine and this Corvette chassis will be together as part of the same display. Call it a "See the USA in a Chevrolet - déjà'vu kind of moment," because at Carlisle, it will feel like 1965 all over again!
# # #​
Carlisle Events is a partner or producer of 13 annual collector car and truck events. Events are held at the Carlisle PA Fairgrounds (Carlisle, PA), Bloomsburg Fairgrounds (Bloomsburg, PA), Allentown Fairgrounds (Allentown, PA) and the Sun n' Fun Complex (Lakeland, FL). The season schedule includes five automotive swap meets of varying size, four auctions, as well as individual specialty shows featuring Corvettes, Fords, GMs, Chryslers, trucks, imports and kit cars and tuner and modern customs. Founded in 1974 by friends Bill Miller and Chip Miller, events hosted at Carlisle attract more than a half a million enthusiasts annually from all corners of the globe. More information is available via
Carlisle Collector Car Swap Meets & Enthusiast Events
or
Carlisle Auctions | Collector Classic Antique Auto Car Auction
.
# # #​
FOR IMMEDIATE RELEASE
May 2015
Media Contact: Michael Garland, Carlisle Events