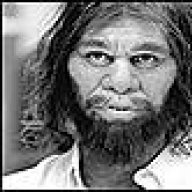 Joined

Jul 3, 2006
Messages

63
Location
Corvette

1980 pearl white vette
REVISED REPAIR TUTORIAL LISTED on final post BELOW:
..."OH SH*T!" My window gear just gave out.
1980 with Power windows...
So, I'm doing the correct method of reading the AIM & mechanics book. But in neither of these does it show how/what the h#ll to do when the gear strips out and the power window doesn't go up all the way.
The power wndw assy. is held onto the INSIDE of the door panel with no access holes (who the heII thought of that at GM 4th floor???) to take the motor out/adjust window mechanisms. The only way to have any type of access is riveted from the factory on the inside of the enclosed door panel Arrrrgh....Deep breath here...Do I have to saw off the rivets?
Anywhoo...Anyone else remove/replace their pwr window motor, gear teeth & gear plate?
I can hear the motor working just fine but have a hunch that the teeth have been stripped out near the top of the assy.
This is by far the most confused I have been with my Vette to date.
H.....E......L...........P.............. .............!;help