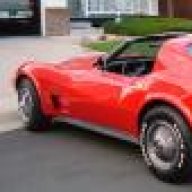 Joined

Apr 4, 2002
Messages

152
Location
Corvette

'67 327/350-'73 LS4-'76 L48-'79 L82
I was under my '79 today and saw something that had me totally stumped! At the rear of the car underneathe between the spare tire housing and the rear bumper there was another license plate light assembly that was ON? I had just replaced the license plate light bulb last week so I looked at the plate area to see if I had put in in backwards? No, didn't do that. There are actually two there, one behind the bumper and one into the bumper for the license plate.

Could this extra light assemply be for the spare tire area? If so is it switched or what. I still don't believe I saw this today.

I took the bulb out until I can determine what this is for?

Any thoughts would be appreciated so I know I am not losing my mind!

.