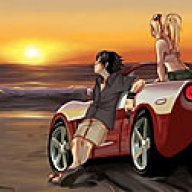 Site Administrator
Staff member
Administrator
Joined

Sep 16, 2000
Messages

13,780
Location
Corvette

1990 Corvette ZR-1
From the 50th Anniversary page on the National Corvette Museum web site (
http://www.corvettemuseum.com/50th_kickoff/info.shtml
):
Come join the National Corvette Museum in Bowling Green, Kentucky as we usher in the year-long celebration of Corvette's 50th Anniversary.

This once-in-a-lifetime event kicks off Thursday with a special, limited engagement Corvette display in the Museum. Exclusive to the event participants are Corvette Assembly Plant tours and the scenic "Hartland" road tour. Capping the day will be the 50th Anniversary Kick Off Party and Dinner. Invited VIPs and Celebrities will be on hand as we welcome the arrival of the Historic Motorama.

Our theme, "Fifty Years of Corvette" will be in full swing on Friday morning as we welcome the Historic Motorama Corvettes as they triumphantly make their grand entrance at the Corvette Assembly Plant. Aside from plant tours, the Corvette Assembly Plant will "roll-out" the 50th Anniversary Edition Corvette amidst pomp and circumstance befitting the arrival of this commemorative Corvette model. The 50th Anniversary Edition Corvette will then join the Historic Motorama as it completes the final leg of the journey that began five days before in Flint, Michigan. This will truly be a sight to remember and cherish!

On arrival at the National Corvette Museum, the Historic Motorama will take its place as one of the centerpiece Corvette displays. Other unique and significant Corvettes from throughout the marque's 50-year history will be on display too.

Coupled with the magnificent displays will be informative presentations that chronicle "50 Years of Corvette." See the Corvettes that have wowed generations of Corvette lovers, and hear and meet the legends that have made Corvette, America's Sports Car!

Invited VIP guests include all Corvette Hall of Fame recipients and Corvette celebrities. The weekend festivities include: Kick Off Party and Dinner on Friday Night, Banquet/Meet and Greet with Hall of Fame Inductees & VIP Celebrities, Celebrity Choice Car Show, low speed autocross and drag racing, autograph opportunities, country-side scenic road tours and much more!

Remember plan early. What better way to kick off Corvette's 50th Anniversary than at the home of Corvette…The National Corvette Museum and Corvette Assembly Plant in Bowling Green, Kentucky!