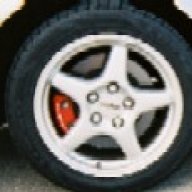 Joined

Jun 20, 2002
Messages

2,510
Location
Corvette

none right now :(
I just had a shop put in a new clutch (SPEC stage 1) and a lightweight flywheel (Fidanza) in my '96 LT4 vette.

The Tranny is as expected much more noisy at idle...

What I didn't expect:
*rough engagement in 1st and reverse (rough being very rough) The shop says it is because of the stage 1 Vs. Stock... they say it is biting better (it does seem to bite very well... but, I haven't floored it either)

*Tranny noise all the way up to about 2,000 RPM. Above that, it is like it used to be, below that I can hear the 'rocks in the tranny sound' The sound changes with gear changes.

My question is, is this 'normal'?