I am ready to move on to something else, and I am putting my 1967 327/350 factory air coupe up for sale.
Here are the details:
-1967 L-79 Coupe with factory A/C, 1 of 444 cars according to Noland Adams' book
-Original engine and trans
-M20 4-speed
-Factory P/S. no P/B
-Factory A/C car (not working currently). Needs and evaporator, lines, drier, expansion valve, to return to operation. All ductwork and wiring intact and in good condition. Compressor, all brackets, POA valve included.
-Shows 66,XXX miles, undocumented. I bought the car on an IN title from 1995 that states 62K actual miles, so may be original mileage but I cannot certify. I know the owner from 1979-1986 and he believes this is correct.
-Very nice driver-quality base-clear paint in original Marina blue with correct bright blue vinyl interior. Has some rock chips on the nose from being driven (fast) and an OLD repair around the RF wheelwell that is visible when you look for it. This car has never been flared.
-Nice original chrome with no pitting, stainless trim all in very good condition
-Excellent, solid frame with only minor surface rust. No evidence of repairs or prior rust.
-I believe engine/trans have been rebuilt at some point, runs very nicely with 40 psi oil pressure at hot idle. Runs cool even in traffic on hot summer days.
-Has fiberglass rear monoleaf
-Missing 4 pieces of ignition shielding that cover spark plug boots
-Tank sheet is gone, was removed by a prior owner. Car was sold to a dealer and now the POP and tank sheet are lost.
-Car has been repainted and had carpet, seat covers, door panels replaced, but is largely unrestored.
-I have the spare tire carrier and origninal spare, original radio and knobs, original owner's manual
-I want to be clear that this is a NICE driver car with serious potential, but is NOT a show car.
-I believe it has been a southern car most of it's life. It went from Dallas to Macon, GA in 1979, then on to Nashville and on to Elkhart, IN.
Hope the photos work. I do not NEED to sell this car, but I want to change things up a little...
Asking $43K, will consider any offers over $40K as I am motivated to sell in order to buy some property. Please do not waste my time with ridiculously low offers. No trades please.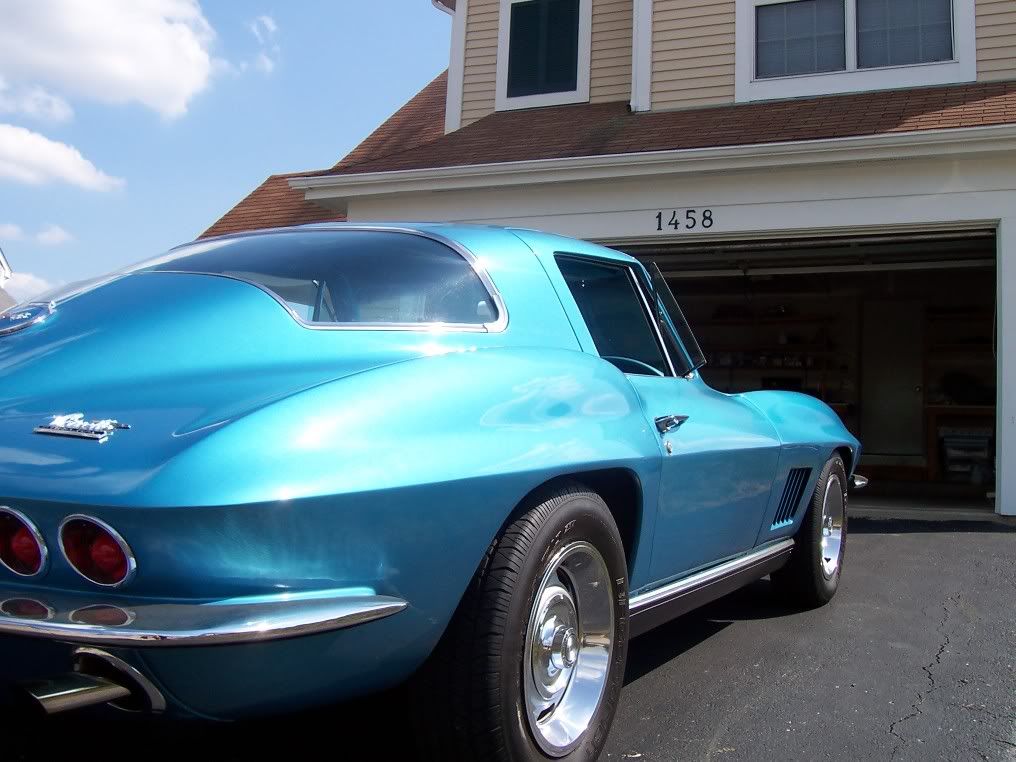 These last pics were taken by a prior owner in the early 1980's
Thanks for looking :cheers: