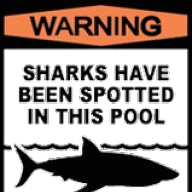 Well-known member
Administrator
Joined

Feb 25, 2002
Messages

4,302
Location
Corvette

ZZ4, 700R4, Steeroids rack & pinion, VB&P Brakes
When I swapped out my steering wheel, the 3 tops layers split apart.

From the top in, there's the metal cap, the plastic emblem insert, then a alumnium 'clip' or 'plate' that mounts up behind the emblem. These three pieces used to attach to the 'pronged' clip that snaps into the horn actuator assm.

Now, there are three guide hollow post on the back of the top cap that align the cap, emblem, backing plate, and pronged clip. It seems that the this was all secured my melting plastic through these guide holes to keep it all in place. My plastic went brittle and broke.

What do I need to order to get it all secured again? If I'm not making any sense here, I'll post pics of what I'm looking at.
I tried to use Ecklers and Corvette Central as 'parts guides', but none of it seemed exactly like the pieces I've got.