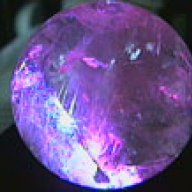 Joined

Feb 13, 2001
Messages

3,471
Location
Corvette

88 Convert ( SOLD ) /1973 coupe 4 speed/1964 Vert!
So here's a question for all you 85-89 Automatic owners
In the TACH window do you have the over drive indicator? I think I have a stick cluster in my auto car.

I've found my drive transistors blown for the cruise so I'm trying to find some generic replacements.... more news to follow.

I had my throttle plate bushed for $100.00 which took out all the slop, and got rid of my air leak, however my idle did not clear up, and my car still pinged under heavy acceleration ( No codes )


I did however unplug my MAF sensor and the car runs like a bat outa ( some very hot place down below )

No ping, great idle etc.

So any comments, thoughts from the gallery?

Mike
God Bless America!