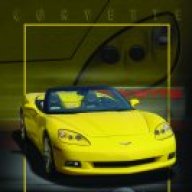 Joined

May 1, 2002
Messages

608
Location
Corvette

'95 LT1 Coupe, Comp Yell; C6 Roadster, Vel Yell
My courtesy lamps work intermittently (lately, hardly ever). I have seen a post similar to this before. Someone suggested that the problem was a dirty switch. Another suggested a poor ground. I'm suspecting the ground because I removed both switches and ohmed them. They work fine. When I shorted the hot female (okay, cool it guys) contact ends together, nothing. I expected that.

I can manually activate the lamps from the headlight console, however. They work without a miss this way.

How can I find out where the switch grounds out on the chassis, so I can check it. Short of that, I am also suspected the "timed relay" thingy (you know, that is the device that delays the "on" state for about 30 seconds.

PS - All other electrics work fine!