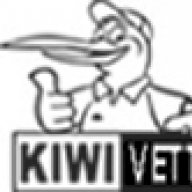 Joined

Jul 14, 2005
Messages

247
Location
Corvette

1981 Black/Camel T Top "RAC3R"
This may be wishful thinking............but....
Do any of you know of ..... or heard of a book ....... or referance publication that could be purchased (avalible to the public now) with indepth step by step racing or developmental improvement programs for the C3 corvette owner, covering all aspects of this particular model that are specific to real improvements?
I seem to find snipets of information all over the place, some of common thought - some conflicting, and this caused me to wonder whether anyone had actually stopped and collated all this info to provide entusiasts a "Bible" if you like for a "retrovette" or "race inspired" type C3 corvette. A cohesive well thought out plan to a known result, with options as to what result that might be eg. drag racing, autocross, fast road etc.
Im talking specifics (not generic info), like C3 frame improvement and strengthening, frame alterations and stengthening bracket patterns, you know where to weld, where to gusset etc. The Step by step procedure required for 5 link rear end, with measurements and patterns, or C4-C5 suspension into a C3 frame how to, or plans for light weight tube trans cross members etc. (all that applies to C2 as well). Birdcage strengthening and development for stiffness to simulate space frame? etc. Even the questions that seem to come up time and time again like eg. wheel/tire combinations with std TA's and offset TA's. Rim Back spacing, Spring rates and so on, you get my drift.
Is there something?
There have been so many built, can anyone shed any light?

Ta Grant