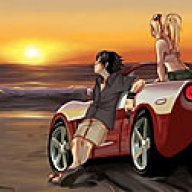 Site Administrator
Staff member
Administrator
Joined

Sep 16, 2000
Messages

13,791
Location
Corvette

1990 Corvette ZR-1
A fast visit to world's only Corvette assembly plant, museum
By Rich Davis, SCRIPPS HOWARD
Article Last Updated: 08/08/2007 01:06:16 PM PDT
BOWLING GREEN, Ky.
IT would be more appropriate if Route 66 instead of Interstate 65 ran through this college town of 53,000, especially if your idea of Shangri-La is driving a classic Corvette like the guys from the early "Route 66" TV series.
And it would be nice if "Life begins at 180 mph" T-shirts were sold instead of "Bad to the Bone."
But, hey, where else can you see the only 1983 Corvette in existence or tour a plant the size of 22 football fields to watch an American icon born in metallic shades of Atomic Orange (new in 2007) and seven other colors?
Bowling Green is home to the world's only Corvette assembly plant, producing 148 of the sporty numbers each weekday ($44,600 to about $70,000 for a coupe, convertible and Z06 models) plus eight Cadillac XLRs worth up to $100,000.
Some people schedule a trip to see their vehicle coming together or kick in another $500 to pick it up from the National Corvette Museum across the road. That's what London hotel owner Kurt Bredenbeck was doing the day of our visit.
Bredenbeck drew a crowd as museum staffer Larry Holaday explained the bells and whistles of Bredenbeck's $60,000 LeMans Blue convertible.
The Brit, a transplanted American, seemed flustered, noting that his Maserati (or was it his Ferrari?) had a simpler dashboard.
"But I've always wanted to own a Corvette," he said.
Many who come to Bowling Green each year (140,000 to the museum; 50,000 for weekday plant tours) either have owned a Corvette or are in a Corvette fan club.
Taking pictures inside the plant isn't allowed, but salvaged parts are for sale. How about a tail end of a Corvette for the downstairs game room?
"People realize life is short; they've worked hard all their life, and they've always wanted a Corvette," said museum spokesman Bobbie Lee.
That seemed to apply to Jerry and Rita Barnes of Danville, Ill., as they explored the 11-story Skydome, the Chevy Theatre, an old-fashioned gas-station mockup and more than 70 vehicles, from rare classics to famous race cars and exotic experimental models.
Last September, the 60ish couple bought their first Corvette, a 95 convertible for $18,600, and joined a car club.
"We decided if we didn't get it and start enjoying it, we were going to get too old," said Jerry Barnes. "We're spending some of our kids' inheritance!"
"I just had two conditions," added Rita Barnes. "It had to be torch-red and automatic."
IBM employee Tony Bohannon of Raleigh, N.C., visited the 13-year-old museum (operated by a nonprofit Corvette fan group with 28,000 members) after helping his 19-year-old daughter find an apartment near Western Kentucky University's campus.
He wanted to see the so-called One and Only, a white '83 tucked away in the "gasoline alley" area, with its towering Mobil Oil sphere and Dale Earnhardt memorabilia.
Forty-three Corvettes were produced for testing that year, but General Motors — which had decided to make a major body style change — was unhappy with the results and destroyed all but one of the prototypes.
Corvette extended the 82 models while it continued working on a new design that later was proclaimed 1984 Car of the Year by Motor Trend magazine.
Corvette, named for a sleek British submarine chaser, has always added to Chevrolet's luster even though it's a tiny percentage of the automaker's sales.
Only 35,000 to 37,000 Corvettes a year are assembled by 900 hourly employees working a 6:12 a.m.-to-2:42 p.m. shift, but tour guide Alicia Vowels noted, "Every car is sold before it's made; either to an individual or a dealership."
It takes about 33 hours (three to five workdays) to complete a Corvette.
The Corvette didn't have a blockbuster start, according to published reports. Chevrolet in 1953 offered the car only to socially prominent people, such as actor John Wayne. But even many of them were put off by the price and initial lack of performance.
The first Corvette, a two-seater with a Polo White exterior and red interior, sold for a then-staggering $3,948, and was made in Flint, Mich. Production soon shifted to St. Louis, then in 1981 to Bowling Green.
The mile-long guided tour ($5, must be at least 7 years old) packs a lot into one hour, taking visitors past everything except the paint shop. You'll see the marriage of the body and the chassis, and the Light Tunnel, where all four wheels touch the ground for the first time as the car is driven across speed bumps to help settle the suspension.
There are seven miles of conveyers, robots and engines dangling like meat in a packing plant, and the Dynamic Vehicle Test, where a worker revs the engine to 70 mph while a computer runs 800 tests in two minutes. Each car goes through a virtual storm in the Water Test Booth (12 gallons of water per second).
Judy Tarrence, on the job 23 years, is the lucky employee who takes several randomly selected cars each day onto nearby highways for a road test, listening for rattles and squeaks and putting them through a more intense water test (eight minutes instead of two).
"It's fun," said Tarrence. "My favorite car is the Z06," a high-performance Corvette with a retractable hard top and a 505-hp engine that can go from zero to 60 in 3.7 seconds.
"You have to be cautious. It's got more power and can run away from you. People say they wish they had my job. I like to say I give the cars a little more TLC."