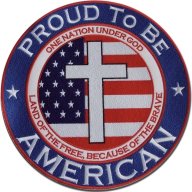 Joined

May 29, 2002
Messages

8,601
Location
Corvette

Carbon Flash CE 4LT GS Roadster
Steve Purdy takes a first drive in Katech's new turnkey tunercar.​
Photography by the author.​
I hope Dick Barbour doesn't mind that I wrung out his car before he did. It wasn't my fault—honestly. The brute had just gotten its final delivery prep when I was invited to Katech's facilities north of Detroit to sample the firm's prototype "C6 Z06 Vehicle Package," a.k.a. 2006 Z06 tunercar.​
Katech is best known for producing the killer seven-liter smallblocks that have powered the C5R and C6R to the longest-running, highest-profile winning streak in Corvette history. Mr. Barbour has his own trail of big-time endurance-race wins—Le Mans, Sebring, ALMS—as both a driver and team owner, usually working with Porsche. And somehow CM managed to insert itself into that pairing to secure the first drive of its offspring—complete with Katech's director of engineering, Caleb Newman, riding shotgun.​
Before even approaching the dark-blue machine, Newman began telling me how it was born. The idea of creating a turnkey Katech C6 Z06 first surfaced during discussions between Barbour and his old racing pal Warren Frieze, who's now Katech's vice president. Barbour had managed to snag one of the first C6 Z06s off the line, and shortly after securing the car he'd been struck with a vision.​
The motorsports vet saw himself hopping into the Corvette at his home on Lake Lanier and driving away to his racing team's shop next to Turn One at Road Atlanta. If he had some time to himself and the track was available for testing that day, he imagined he'd throw on some sticky tires, take the car out to the circuit, and keep pushing it faster and faster until hitting 180+ on the backstraight and blowing away everything this side of purpose-built racecars. After dosing himself thus with adrenaline, he'd stop by the shop again, put the track tires back on the shelf, and pick Mrs. B. up in the same car to head out for a nice dinner at Fogo deChao, their favorite Brazilian place in Atlanta.​
So that was the goal: To turn the Corvette into a world-beating track-day weapon that would also be fine for commuting and valet-parked restaurants. To bring that idea into reality, Barbour and Newman conferred throughout the project on which parts should get Katech's attention, which ones fulfilled Barbour's vision straight out of the box, and which ones Dick wanted to tackle personally.​