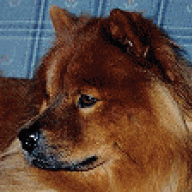 Joined

Jun 5, 2001
Messages

2,231
Location
Corvette

71 Conv. (Sold) / 98 Pewter Coupe (Sold)
Welcome to the For Sale/Wanted forums at Corvette Action Center.

CAC makes these forums available to our members and vendors as another resource to explore to find or sell that perfect Corvette of your dreams, or that little but crucial part you might be looking for.

Now for the big disclaimer:

Corvette Action Center makes no guarantees about the items being sold- ultimately, transactions taking place as a result of posts in the For Sale/Wanted forum are between two private parties.

Caveat Emptor rules definitely apply.
Having said the legal stuff, here's some advice for both buyers and sellers who wish to utilize these forums.
For the sellers:
- Whether it's a part or the whole car, pictures will definitely help potential buyers to gauge the condition of what you're trying to sell. Don't know how to add a picture to your post? No problem: we have a very useful thread in the Site Help and Feedback forum to walk you through the process of adding pics. And of course, the site admins and mods are more than willing to help.
- Be realistic about the price you are asking, and how firm that price is. Your car may have a great deal of sentimental value to you, but you can't reasonably expect potential buyers to respect a premium because "this is the Corvette you and wife had your first date in." Also, make sure you've indicated what shipping arrangements you are comfortable with- the typical rule of thumb is that the buyer will pay shipping costs.
- Make sure you have left a way for potential buyers to get a hold of you. Some advice here: if you're relying on the site Private Message system for buyers to contact you, remember that there is a size limit on the number of messages you can have. If you wish to list a private email address, be aware that certain spy programs sometimes mine sites for email addresses so that they can start sending them spam. To avoid this, we recommend you show your email in a post as "myname 'at' yahoo.com".
- Follow up on communication and inquiries. Yes, you are probably going to get inquiries from folks who aren't serious about buying (especially if you're selling a car.) But you need to follow up on them anyway to avoid complaints being registered. And if the item has sold, have the courtesy to let everyone know with a follow up post to your initial sale thread.
For the buyers:
- Remember that CAC has members from all over the world. Some of them join the site for the express purpose of selling something, rather than to participate in the forums. First bit of advice: take a look at the join date and number of posts the seller has in their member information beside their post. You may have more of a comfort level contacting someone who has been a contributing member here for a while, and of course, from the CAC's participating vendors.
- Be careful of offers to sell something where there are no pictures present. Remember, if you buy something sight-unseen, you could be setting yourself up for disappointment. Ultimately, as the CAC has no way to vet the validity of the information in a "for sale" post, any sale of merchandise that takes place is ultimately between the seller and the buyer. And if you are disappointed in the merchandise, you will need to seek your own legal remedies. Posts flaming the seller are unhelpful in that regard.
- Please, if you aren't serious about buying it, don't waste the seller's time. For someone who is honestly trying to sell parts or a Corvette, they are probably getting numerous inquiries from real potential buyers they will have to wade through. Emails from tire-kickers tend to tick them off.
- Have some realistic expectations about what you are buying: remember, in the vast majority of cases, sellers are offering merchandise that has been used on cars before. There is likely going to be some degree of wear on those items. If that scares you, your best course of action should be to seek a part or Corvette that is new.
- Bottom line: the CAC is not Ebay. We do not have a structure in place to rate a seller's or buyer's trustworthiness or reliability. We do not have a method of acting on complaints or mediating disputes. The rules of "buyer beware" apply. If you have genuinely been wronged in a sale (such as someone taking your money and not delivering the merchandise, or falsifying the information about the quality of the merchandise) there are legal resources you can and should refer to. The best the CAC can do is ban someone we learn is untrustworthy, and that can only happen after the fact.
___________________
Now having said all that, these forums are open to all members. Both buyers and sellers should know that most cases, transactions made through posts at the CAC's For Sale/Wanted forums have been to the satisfaction of all parties concerned. So, please, enjoy your search and bear these bits of advice in min
======================================================
Written by
Patrick
, one of our C5 Moderators, but certainly applicable to all generations. Thanks, Patrick.