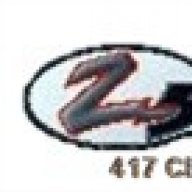 Joined

Jan 30, 2001
Messages

8,236
Location
Corvette

1987 Z51 Silver Coupe
Scott, unless you install a custom chip that allows for increased pressure, the adjustable fuel pressure regulator won't do you much good. Basically, the O2 sensor will sense the richer mixture, the ECM will read this, and it will then shorten the "on time" for the injectors, because the ECM is always trying to maintain a 14.7:1 air/fuel mixture.
DO check to be sure that your stock regulator is producing the required pressure (above 35 lbs.).

Had the same problem with my intake gaskets before.
_ken