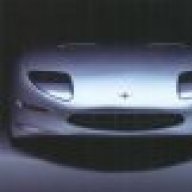 Joined

Aug 2, 2005
Messages

1,767
Location
I was inspired to create this list after talking with Anthony on the phone today.
First off, a disclaimer. I may say I "stalk" C8s, but I don't write many details about them other than the year if the owner gave it, so this info is all based primarily on pictures and things I remember...
First... some "official" info from Joanne:
34 SNAT Camaros were made and 19 C8s (with SNAT engines), so a total of 55 SNAT equipped Camaros + C8s total.
12 of those 55 were created outside of the United States.
2 Commemorative Edition C8s were made and are not part of any of those totals above.
There are no records on how many CamAerobodies were made or sold.
Second... some "unofficial" info from me:
I believe only 1 SuperNatural Firebird was made. I haven't heard any conflicting information. There is a 1973 Camaro that the owner called 73/93 that is technically a SNAT Camaro, but I don't believe it is included in the totals above. I'd be surprised if it was. There were a
few
Callaway C8 race cars that were campaigned either officially or unofficially back in the '90s by Callaway. I don't know ANY of the history, and I don't know if they are considered part of the 55 total. There's a red Camaro that has a C8 front bumper on it. If I remember the story correctly, the guy wanted the front bumper of a friend's C8 because he was a big drag racer. I don't know how much truth is to this story, but I have 1 pic to prove it. Makes me wonder if there is a C8 with a stock Camaro front bumper on it driving around...
Third... how I distinguished between each group:
C8= CamAerobody + SuperNatural engine + C8 badge on nose
Commemorative C8= 2002 Camaro based, CamAerobody, SNAT, + C8 badge
SNAT Camaro= SuperNatural engine in a Camaro
CamAerobodies= any Camaro that is wearing the Callaway C8 body panels
Now... on with the lists... in no particular order...
C8s:
1) red coupe from Road & Track
2) silver prototype
3) John's '96 C8 with newer style aerobody
4) black with "aquafresh" interior, chrome OZ Monte Carlos with black center caps
5) black with "aquafresh" interior, silver OZ Monte Carlos (don't think it is the same as #4 because it was featured in the Italian version of the Callaway C8 brochure, but could be wrong)
6) was black with gold stripes, now... isn't
7) Jens K's silver C8 in Denmark
8) Old Lyme Green convertible
9) silver Coors Light Race car
10) silver drag race car (as far as I can tell it's for dragging)
11) dark green convertible in Switzerland
12) '95 silver C8 that still retains the black Z28 emblems (located in the Middle East I think)
13) silver one that was for sale in Italy (I think) with very Mercedes or Porsche looking wheels on it, had European export markers and (as far as I can tell) parking assist sensors on the front bumper
14) Anthony's red C8 convertible
15) Anthony's red C8 coupe
16) Mystic Teal C8 convertible with roll bar
17) white race car
18) white C8 with orange shark on the passenger side; likely located in Dubai. It can be seen at drag races with very wealthy men wearing white sheets
Commemorative C8s:
1. the silver one
2. Tony's metallic red one
SNAT Camaros:
1. '93 red one that has been coming up for sale a lot lately with the Suncoast Ultra Z style hood. SNAT 400 sticker on rear, but has SNAT 450 and lingenfelter mods
2. Cobrabob's old '94 SNAT 450 with lots of prototype parts and just about every option but the CamAerobody. I believe he told me the new owner wrecked it.
3. '95 green SNAT 400 that's been rolled previously and not fixed well according to its ex-owner Anthony
4. '96 green SNAT 400
5. Anthony's SNAT
6. Anthony's other SNAT (sorry, I don't remember the colors)
7. black one with a big silver stripe down the middle and unusual hood
8. Bill Ogle's '93 Pace Car that started the entire Camaro program with Callaway (never seen a pic of it

ad)
CamAerobodies:
1. black one owned by a guy named Ed Reese
2. '96 black one with chrome OZ Monte Carlos
3. '97 black one on a heavily modified Camaro meant for racing (located in Nevada)
4. HIYOSIVR, silver camaerobody
5. possibly HIYOSIVR's twin, or the same exact car, just at different stages in development. I have pics of one with the same/similar exhaust tips, but they look chrome or polished, and HIYOSIVR has powertour stickers on the glass, and this one does not
6. Johnny's Hugger Orange
7. medium quasar blue one located in Istanbul
8. BEAUTIFUL '97 silver one located in Switzerland (has silver painted interior accents)
9. the weird blue and black one in Canada with the red graphics
10. black SS that was for sale recently, it may have the headlight buckets and SS duct area painted metallic gunmetal. The seller would never answer my emails requesting info and pics
11. maroon colored one I 100% positively know Fornasari built. How do I know? Because the only picture I have of it was on their website
And that's all I know guys...
Feel free to correct me if you have any knowledge.