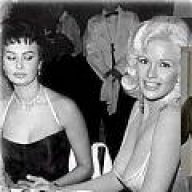 Joined

Jul 6, 2004
Messages

1,171
Location
Corvette

65 SB Roadster, 66 BB Coupe
Here's a head's up on what I experienced with the sender unit that I bought from Long Island Corvette Supply. I'm not blaming them because it didn't leak for two years but I did notice that they now sell a re-designed version.

The "bad" design has the electrical connectors retained with press-fit washers that need to pushed damn near flat to ensure a good seal. I usually see these retainers on electric motors, etc. Anyway, the retainer loosened over two years and started to leak gas at the electrical fitting. The new version that I just received is different because the electrical fitting is a different design and retained with some sort of adhesive.

Works fine first time out (and I think the design is somewhat slimmer because it went into the tank more easily). I retained the old sender, covering the internals with multiple layers of JB Weld, so that I have a back-up in case I need it.

Good luck!