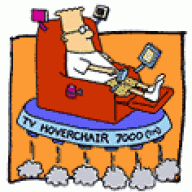 Joined

Aug 30, 2002
Messages

1,533
Location
Corvette

84 Z51 auto R.I.P. 89 black roadster SOLD
rdgfx3 said:

My 90 model will play CD-R,but not CD-RW.
That's very typical. Any CD player "should" be able to play a CDR. What you run into sometimes is just lousy media. For making audio CDs don't use the cheapo discs.
CDRW is a completely different animal. The main difference between a CDR and CDRW is reflectivity. A CDR is about 80% reflective while a CDRW is only about 20% reflective. The audio CD players aren't designed to cope with the low reflectivity of CDRW media.