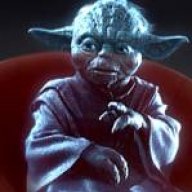 Well-known member
Administrator
Joined

Oct 12, 2000
Messages

4,884
Location
Corvette

1981 UL5
Now that the dust has settled from the trip Bowling Green and back home. I wanted to take a minute and let all you C4's know that our Ken is alive and well. Also, that 1987 sleek Silver Z51 is now a
FLAME BREATHING MONSTER!
and then some!
Holy bat Stuff.. his engine "Rocks" I think he sets off alarms just holding the key in the ignition. Talk about INSTANT power.. wow that thing is something.
I wait like everyone else to see his exploits down in print. His 1987Z51 is one Bad C4.. If he visits a nieghborhood close to you, be sure to check it out and tell him we all said Hi and look forward to his return.
When he finally gets it to the track.... I would think somewhere in 12 second bracket is a real possibility.
BudD

NOTE: Just talked with Bro and read him a few posts. He's doing well and enjoying being on the Road! He said his engine builder thinks somewhere in the 10 second 1/4 is possible! (more proof his 1987Z51 is a
Flame Breathing Monster!
Ken also says
Hi to everyone