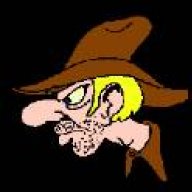 Joined

Apr 17, 2001
Messages

841
Location
we all are forced to work with a realistic budget, but at times I see guys plan and sellect parts not so much for the ideal, or to build what they really want but so that they can speed up the process or get SOMETHING RUNNING.........now theres always something to be said for having a running car vs a bunch of parts cluttering up the garage for a few years, but WHAT WILL YOU ACCOMPLISH if you BUILD SOMETHING YOUR NOT PROUD TO OWN???
example
lets say what you really want TO INSTALL, BUY OR to build a IS killer big block engine for your car,
your NOT really satisfied with a 500hp crate engine, you want some bragging rights,
AND AT least A 540-572 DISPLACEMENT AND 650-750HP!
http://www.theengineshop.com/prods_pages/108000.htm
http://ohiocrank.com/enginekits.html
http://www.shafiroff.com/sportsman/540_810.asp
a quick look shows your in the $10,000 range
so you start thinking, I know where I can find a
454 4 bolt block for $500, Ill build a 496 stroker....
Ok lets look at that, keep in mind you want no less than 650HP, youll use good FORGED parts and not crap and save a bundle.....
block $500
rotating assembly, damper flywheel,clutch, bell houseing $2000-$3000
brodix or AFR heads, valve covers, port work, $2500-$3100
hydrolic roller cam & hydrolic roller lifters,pushrods, rockers ETC, $1200-$1800
oil system $350-$600
intake , port work,$300
machine work ballancing gaskets etc, $1200
carb, $400-$970
hell, it won,t take much to be at $8600-$11,000 so it quickly becomes obvious that you saving a bunch building a 496 vs BUYING a 540bbc is pretty much wasted effort!
what IM getting at here is that PLANING your goals and the path to reach them takes some thought and research, and one of the worst things you can do jump into it with a few parts and start building and spending your hard earned cash without thinking it thru carefully
keep in mind a small block may cost slightly less but everything still applies
I know so many guys with $10,000-$15,000 invested in 468-496bbc engines, engines that won,t come NEAR being what they could have built or bought if they had PLANNED it carefully
price it out yourself...
http://www.flatlanderracing.com/home.html
http://www.jegs.com/webapp/wcs/stor...splay?langId=-1&storeId=10001&catalogId=10002
http://www.summitracing.com/
http://www.dirttrackthunder.com/
http://www.dougherbert.com/