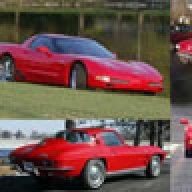 Joined

Oct 11, 2003
Messages

1,895
Location
Corvette

15 Z06, 01 Vert, 63 SWC & 60 ALL RED
Stopped by the body shop at lunch today to check in on the latest status of the body work. Harry told me that they would be working this week on getting the front firewall smoothed and the two wheel wells tubbed.
Here are the latest photos...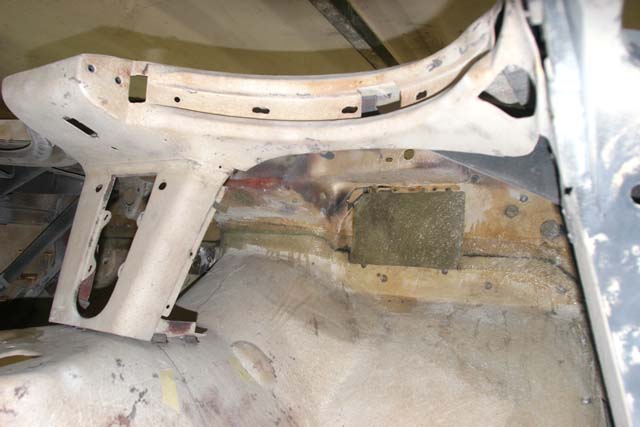 Heater opening has been closed over, for that matter everything that has a hole in it and isn't needed is glassed over. The firewall will be smooth as a baby's butt. The outward seam on the firewall is also gone!
They got the hinges mounted back in, also had to replace one or two of the hinge covers that mount over the bolted hinge area.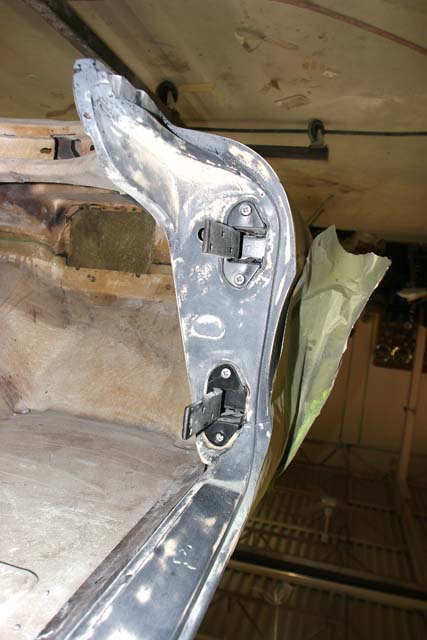 and finally the tubbing of the rear wheel wells. Took the side wall in about 1.5 inches but had to be careful where the soft top sits. The tilted area was not moved in as far, but was moved and the tilted area had the tilt changed slightly to give as much room as possible. Next week if everything works out ok, I will be taking the frame back to the shop for a test fit up.
The green area is the area that was cut and moved in.
I gave Harry my soft top and he fit test it a few times to make sure that it would still fit. All I can say is it is going to be tight! But I wanted the ability to lower the Myers suspension all the way down and I didn't want to have a problem. So we shall see.
My front end pieces are due to arrive next monday so by mid week the front end should be all put back together.
stay tuned.....got a friend coming by on Saturday to get the motor dressed out the rest of the way.....
regards, Herb