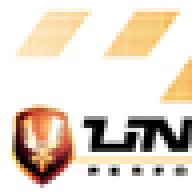 Joined

Jun 12, 2002
Messages

2,835
Location
Corvette

2001 Quicksilver Lingenfelter Convertible
I know many of you think I get sort of cranky when winter begins to set in up here in New Engalnd - and you wouldn't be wrong. I also know that in a couple of months the subject of who drives their C5 in snow will eventually raise it's ugly head. So on behalf of all you brave snow driver I decided to contact the Tire Rack to see what they recommended for equipment to drive a C5 successfully through snow.
http://www.tirerack.com/snow/Winter...&autoModel=Corvette&autoYear=2001&autoModClar
=
Well imagine my confusion when they didn't recommend anything. So I called and spoke to one of their reps. He said they really didn't think piloting a Corvette through snow was the brightest thing one might do. Well I was floored. I told him that I've read many testimonials on various Corvette websites from people who regularly drive C5's in the snow. His respose was "yes, and we pray for them everyday".
Remo:cool