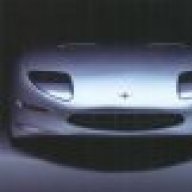 Joined

Aug 2, 2005
Messages

1,767
Location
This is funny. They say it's a Callaway TT vs a turbo Integra, but I'm not sure if the Vette's a Callaway or not. Either way, it's funny, because the Integra never even had a chance--yet they thought they did. :L
http://www.youtube.com/watch?v=ufPJM76sdxw
This one has a Sledgehammer hitting a Bentley head-on from the game PGR3 for Xbox. Scared the heck outa me.
Click here to see Video
And since I already have this topic made, I found a C8 racing a Porsche somewhere in the Middle East. I'm surprised I found this. Warning though, turn down your speakers, the videos are LOUD.
http://www.speed4ever.com/index.php?speed=race5