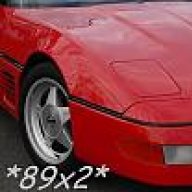 Joined

Feb 18, 2002
Messages

10,357
Location
Fellow Callaway Owners & Enthusiasts, I thought I would take a moment and let everyone know where we are at with respect to the display at the National Corvette Museum (NCM), etc.
As I am sure you are aware, Callaway4fun and I went to the NCM last weekend with a whole stash of items generously loaned to the Callaway Owners Group for the display case that was arranged for us.
http://www.corvetteactioncenter.com/forums/showthread.php?t=86977
In addition to the setting up of the display case, we met with the Event Manager and Display Coordinator there, to discuss the upcoming year with respect to Callaway Corvettes, the group, and the NCM. The meeting went very well and there seems to be much excitement over Callaway Corvettes right now, as the Callaway Cars Company enters its twentieth year of association and production of those cars.
Part of the meeting was to discuss upcoming cars for display and the one thing we can report back is this – we went in thinking this would be a one-year deal for the possibility of displaying the real deal, 1:1 scale cars. However, the proposal was laid down that if there was sufficient interest and the cars to accompany this idea, it might be longer! Two years was mentioned for a rotation of Callaway Corvettes in & out of the museum halls – it all would depend upon what is offered for loan.
There were some guidelines for this that were specified and I will share them with everyone…
To loan a Corvette to the NCM, you must first and foremost, be an NCM Member.
This can take shape in many forms, from Individual, right on through Lifetime membership. More information about NCM Membership can be discovered here:
http://services.corvettemuseum.com/PortalTools/NCMF/membership.cfm
In addition to that requirement, it must be understood that while the offering of cars for loan is greatly appreciated, the NCM does not cover any of the expenses for getting your Corvette to and from the museum.
I have an application for this if you are indeed willing to loan your Callaway Corvette to the NCM for this part of the "Twenty Years of Callaway Corvettes" celebration – just drop me an email and I will get the information to you ASAP. (I hope to have a PDF of this online at the www.callawayownersgroup.com website shortly)
Also, there have been a few questions about what finally ended up in the display case. I know the smaller items might be tougher to see however; here is most of what is in there:
Callaway AeroBody™ Side Panel

Callaway Speedster Jacket

Various Scale Models

Callaway C12 Dash Plate

Callaway Ink Pen

Callaway Turbocharger

Callaway Wonderbar

Callaway Boost Gauge

Callaway Cars Hats

Callaway Autographed Hologram Card

Callaway Emblem Patch

1991 Callaway Speedster 1:24 Scale Model

Callaway Build Sheet

1988 Callaway Privileged Presentation Kit

Callaway Portfolio

Callaway Owners Group Photo Collage

Callaway Dymag Wheel

Callaway Emblem Compilation

Engine Schematic

Callaway Twin Turbo "Pick List"

Callaway Super Speedster Card

Letter re: Sledgehammer, To Callaway Cars

Callaway RPO B2K Twin Turbo Intercooler

1988 Callaway Sales Brochure – The Inside Story.

1989 Callaway Cars Articles – American Excellence In Action

Callaway Key Ring

Callaway Video – The Genuine Article

Callaway Reunion Photograph – Corvettes at Carlisle 2002

Various Callaway Postcards

2004 Bloomington Gold Special Collection XX Booklet

[FONT=FONT=Comic Sans MS]

Callaway Speedster Artwork – Dana Forrester

[/FONT]
[FONT=FONT=Comic Sans MS][/FONT]
Thanks again to everyone who has supprted this idea with their items & enthusiasum