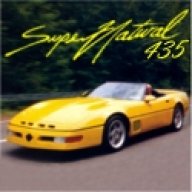 Joined

Apr 3, 2005
Messages

338
Location
Corvette

'92 SNAT435 Yellow aerobody 'vert // 1988 #57 B2K
What is the most boost you've been able to push thru the smaller wonderbar with catalytic converters. It seems that all I can manage is 51". I was pulling a little more without the cats.
When I put the cats on my boost dropped to about 47" so I've been slowly turning up the boost and all I can muster up with 100+ degree heat is 51"
Did you think that I've exceeded the wonderbar's capable flow rate? or should be able to see a little more?
Thanks for the insight...