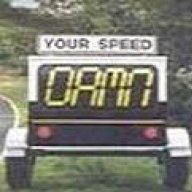 Joined

Jan 7, 2005
Messages

146
Location
Corvette

2004 Torch Red Coupe
I put white CE stripes on my new torch red 2004 after I had the car about 90 days; they got lots of comments and I loved the way they looked. Despite participation in numerous regional Vette shows and rallys, including big ones with thousands of Vettes, I never saw another car like mine. Five and a half years later, I decided to take them off. They were about 5 times harder to remove than to put on and they weren't easy to put on.

The CE stripes shrunk over the 5 years and left a thin line of adhesive exposed around the edges. This adhesive collected grit, then etched the clear coat and when the stripes were removed and all the adhesive was gone, fine scratch lines remained about 3/64s wide around all of the edges where the stripes had been.

This time I took the car to my dealer to buff out the clear coat scratches (I had them do the front bumper a couple of months ago and it looks better than new) and have a striping pro install new SE stripes (white also). The buffing was done yesterday and the stripes are going on today. I pick it up tomorrow. I think the SE stripes will look even better than the CE stripes did, and I doubt I see another torch red C5 with white SE stripes.