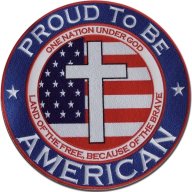 Joined

May 29, 2002
Messages

8,670
Location
Corvette

2012 4LT GS Roadster
If 'transformational' union deal fails to close competitive gap, Big 3 won't have a prayer.​
They won't say so publicly, because they can't just a couple months before national contract talks begin, but this summer's bargaining between the United Auto Workers and Detroit's automakers is hurtling toward a fundamental choice:
Will the union and its three employers fashion yet another incremental multiyear contract that more or less embraces the status quo, clings to faith in a Democrat-controlled Washington and fails to solve the nagging competitive imbalance with their foreign-owned rivals?
Or will they craft what's being called, at the highest levels of the industry, a "transformational deal" that would help General Motors Corp., Ford Motor Co. and Chrysler close the gap (on their own soil) with the likes of Toyota Motor Co., Honda Motor Co., Nissan Motor Co. and Hyundai Motor Co. and free up cash to be reinvested in new cars and trucks?
Let's be honest: Detroit is collectively losing market share faster than the Lions lose football games. If a new deal doesn't close the competitive gap of as much as $2,000 per vehicle, why should the Detroit Three bother staying in business?
Nothing is certain -- yet
It's no surprise which side favors which. Nor is it certain which vision will prevail, despite the unmitigated gloom hanging over Detroit and its plant cities amid one of the strongest national economies in decades.
"It's incremental versus transformational -- that's what it's all about, or we don't have a prayer," says Sean McAlinden, chief economist for the Center for Automotive Research in Ann Arbor.
With the UAW besieged by bankrupt Delphi Corp., an off-shoring Visteon Corp., a bruised supplier sector and three Detroit automakers in various stages of distress, recapitalization or new ownership, conventional thinking holds that the union's generosity is near its outer limit.
Its retiree health care givebacks, tens of thousands of buyouts and plant closings, the thinking goes, have effectively funded whatever financial progress the automakers have made over the past two years. True.
And union members don't design, engineer and market cars and trucks -- they only build what they're told. Mostly true, too, but those facts and the vastly improved Detroit metal are simply not enough.
With Detroit's automakers besieged by the Toyota juggernaut, ebbing retail market share in the United States, investors wearied by Detroit's long, lamentable list of excuses, the talks represent a watershed opportunity to fashion a deal that could halt their self-inflicted slide.
High level talks under way
But this is Detroit we're talking about, the only city-cum-industry whose quadrennial actions suggest the laws of economics, supply-and-demand and business logic don't apply in its corner of the world.
News flash: Yes, they do.
The current contract is set to expire in September, with bargaining expected to begin in less than two months. Yet at the level that matters most -- namely, the highest levels -- quiet talks have already begun, people close to the situation tell me.
Not about the details that so captivate union members and the media, but about what it means to be competitive. How could the next contract transform the competitive stance of GM, Ford and Chrysler? How could both sides work together, or share responsibility for avoiding tough choices because the choices are too hard?
What will be the consequences of shying away from the cold, hard truths slowly sapping the life from Detroit's automakers, their employees and the communities where they live and work?
In the us-vs.-them culture of Detroit, the reflex is to cast blame, not accept it. But if this deal goes sideways instead of a big step forward, the blame will be shared and indelible.
Article