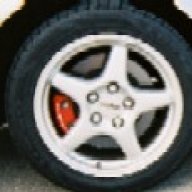 Joined

Jun 20, 2002
Messages

2,509
Location
Corvette

none right now :(
I have a '96 LT4 coupe.
My check engine soon light started to flash today on my way to work... it did it for maybe 15 seconds, then when steady. (it is usually on anyway) The car was running perfectly fine, and continued to do so all the way to work... all guages read normal (volts, oil pressure, oil temp, coolant temp) the car was still pretty cool, right at 158 degrees.
The only other time it has flashed is right before I ran out of gas (don't even ask... the gauge didn't read empty

ad ) .
I just filled up yesterday... could it be bad gas? or junk in the tank? I let the car go unusually low before I filled up yesterday.
Any other Ideas, or anyone have any similar problems? I don't have an OBDII reader, nor do I know someone who does (other than a shop).