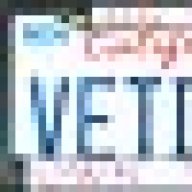 Joined

Jan 23, 2001
Messages

43
Location
Corvette

1981 Red Coupe, 1973 Big BlockStingray
My aluminum wheels are missing the wheel caps. In the catalogue, I found die cast metal chrome ones that claim to be better than factory, but isn't chrome going to look bold with my aluminum? Also, curious if they are that much more durable than the stock plastic.

The plastic ones also advertise "chrome" appearance. Any suggestions as to how they look and hold up?

Also, while on the topic of wheels, what cleans the aluminum the best and what can I use to scrub the grime spots off without damaging the wheels? There is 8 year old grime stuck on my wheels....

Thanks again for any help!