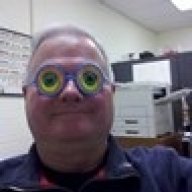 Joined

Jan 21, 2001
Messages

204
Location
I had my new Corsa Tiger Shark Pace Car Exhaust installed to day
Had my local mechanic do it and it only cost me $97.00. Well worth it to me and a far cry from the $250.00 at the Chevy dealer.
I'm in love again. If I knew it sounded this good I would not have waited for 2 years to put them on. They are just as advertised. Great sound, mean growl on take off, but wisper quiet at driving speeds....
I don't even want to go to bed. I want to go get her out of the garage and go for another ride.
Gus