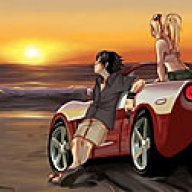 Site Administrator
Staff member
Administrator
Joined

Sep 16, 2000
Messages

13,894
Location
Corvette

1990 Corvette ZR-1
<img src="/images/design/front/c6z06race.jpg" width="175" height="129" border="1" hspace="5" vspace="5" align="left" alt="" />
From AutoMotorSport Magazine:
​
Corvette Z06 beats Porsche 911 Turbo around a track
​
We've always known that Chevrolet's Corvette Z06 was good, but we'd never have imagined that it could beat Porsche's AWD 911 Turbo around a race track and with a lead of 2.6 seconds to boot. The test was carried out by Swedish magazine
Auto Motor Sport,
who pitted the two cars against each other at Mantorp Park in Sweden, near Saab's aircraft factory in Linkoping.
Comments from test driver and STCC champion Richard Ekblom included gems like
"the Porsche felt feminine in comparison with the Z06"
and that
"it ****es on the Porsche."
Further, they wrote that the Z06 had the feeling of a true racer while the Porsche felt a little too soft round the track.
And before Porsche purists scream out that the writers were biased, take a look at the performance numbers. Both cars were right on the boil with both finishing the
quarter mile in 11.8 seconds
with the Turbo actually outrunning the Z06 in the 0-62mph dash, 3.7 seconds for the Turbo versus 4 seconds for the Z06. Click here to
download the article [PDF link].
http://www.motorauthority.com/news/coupes/corvette-z06-beats-porsche-911-turbo-around-a-track/