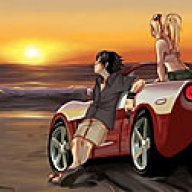 Site Administrator
Staff member
Administrator
Joined

Sep 16, 2000
Messages

13,779
Location
Corvette

1990 Corvette ZR-1
More documentation for your Corvette!
URGENT - DISTRIBUTE IMMEDIATELY
DATE: March 12, 2002
SUBJECT: New Vehicle Inspection
MODELS: Chevrolet Corvette

TO: Select Chevrolet Dealers

ATTENTION: Dealer Operator and Service Manager

This message is to advise Corvette dealers of a new process related to the receiving of Corvettes.

Most customers consider the condition of the vehicle at delivery to be a direct reflection of the care and quality of your dealership and our products. Because the delivery condition also impacts their response to various quality surveys, this new process should provide you with another tool to help you meet or exceed customer expectations.

Chips and Scratches at delivery is one of our top problems on J.D. Powers surveys and currently about 6% of owners indicate that their new Corvette had a chip or scratch when they took delivery. We believe that this new process, along with your continuing efforts to have the customer acknowledge at the time of delivery that the vehicle is free from any damage, will reduce this number.

From the time a new Corvette leaves the Bowling Green assembly plant until it reaches your dealership it passes through many hands. Each time, the receiving party performs an inspection to ensure that any damage that may have occurred is noted. All of this information is then compiled and stored in a database and until this time used only internally within GM.

Beginning soon the transportation driver that delivers any new Corvette to your dealership will supply you with the inspection data that has been compiled since the car has left Bowling Green. Each report will include the following statement:

"The following exception information is provided to supplement the dealer receiving process. These codes may or may not reflect actual damage to the vehicle."

We ask that you use this data, when receiving the vehicle, to determine if there is a concern that needs to be corrected prior to delivery to the retail purchaser.

Your dealership is in the best position to understand the expectations of your customer. It is our intention to provide you with information that you can use in attempting to meet those expectations. It is not our intention to direct you to fix any or all of the items that have been noted during transportation. It is up to you and your employees to decide what it will take to meet your customer's expectations.

This new process is intended to compliment all existing policies and procedures. It will continue to be necessary to note all damage on the transportation receipt and any items that are noted as transportation damage will continue to be handled in accordance with current policies. Likewise any item that would currently be handled within the parameters of the predelivery inspection should continue to be handled in that fashion.

If we all work together to meet or exceed customer expectations it will contribute to greater satisfaction and more business.