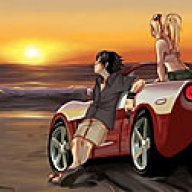 Site Administrator
Staff member
Administrator
Joined

Sep 16, 2000
Messages

13,905
Location
Corvette

1990 Corvette ZR-1
Automotive Media Embargoes – Fact or Farce?​
"A government order imposing a trade barrier…ban the publication of (documents), as for security or copyright reasons; "embargoed publications"…prevent commerce…"
That is the definition of "embargo" as found in the Merriam Webster Dictionary.
All automotive manufacturers "embargo" documents and pictures of future products in order to prevent the competition from learning what's to come and get a head start on building a future product that has an upper-hand.
As stated in a recent issue of AutoWeek magazine:
The term embargo refers to a date, set by the manufacturer, before which journalists agree not to disseminate information. An embargo is one reason magazine and newspaper readers may notice the same car(s) receiving coverage in various outlets simultaneously. From the manufacturers' standpoint, the practice allows them to coordinate media coverage with promotional and advertising campaigns; the media get information in advance to prepare more thorough and entertaining stories.
Recently, someone found an entire article and several pictures of the 2006 Z06 on Corvette Magazine's web site including a cover shot of the future March issue. Everything that we have heard here indicated that GM set an embargo of January 10, 2005 on ALL 2006 Z06 related material. So how then does a magazine like Corvette Magazine get away with releasing this information on their web site prior to the embargo? That's what we would like to know. (
http://corvetteactioncenter.com/forums/showthread.php?t=60546
)
A few weeks ago, a small privately owned web site published photographs on their web site of what appeared to be a 2006 Z06 taken from GM press materials. Last time we checked, those photos were still up on that web site's server.
About four to five weeks ago, a member of several other Corvette web sites supposedly received a visit from authorities hired by GM because he published embargoed photos of the Z06 on a web site and they wanted to know how he acquired them. As stated in a recent AutoWeek article:
That is exactly what Houston-based software consultant Paul K. (he asks that his full name not be used) thought to himself when, in his words, he stumbled across a short list of mechanical details and a reasonably clear photograph of the new Z06 on a website for Corvette enthusiasts (it's the one we based our illustration on). Approximately 24 hours after Mr. K.'s original post (he claims not to remember where he first discovered the pic), General Motors contacted several website administrators to demand removal of its "property" from their cyberspace. Mr. K. had, it appeared, unearthed the real deal. "You get this e-mail from GM saying take it down, it's our picture, right there... it's real. Done."

GM, however, considered the matter far from over. On a Sunday evening five days after his original web posting, Mr. K. says he answered a knock on his door to discover two unfamiliar men standing outside his Texas home. The duo identified themselves as representatives of GM and its contracted security firm, Securitas Security Services, and according to Mr. K., demanded to know how he had come by GM's copyrighted Z06 photo. His claim of part of the conversation: "[One of them] said, 'GM has millions of dollars at its disposal, and we will not be afraid to use it to prove a point.'" Our call to Nick T. Chiros, one of the Securitas investigators, yielded a terse "No comment."
The same photo that he supposedly published was also published on a few Chevrolet dealership web sites as well as the web site of a well known aftermarket Corvette parts manufacturer.
As stated in the same AutoWeek article:
"As evidenced by our actions, we take our embargoes very seriously," said Terry Rhadigan, GM's director of global auto shows and the man responsible for pre-Z06 launch information. "So when we have a rogue kind of website or someone who doesn't play by the rules, we feel like if we just let it go and we just let them run amok, then our credibility is compromised."
This last quote prompts me to ask: "Then why were a few Chevrolet dealerships allowed to keep the images on their web sites, as well as the aftermarket Corvette parts manufacturer, and such a big deal was made over this one gentleman in Houston, Texas?" It's not like these web sites were unknown to GM. Links to them have been plastered all over Corvette forum web sites for a couple months now and the Chevrolet dealerships are top Corvette sellers.
As evidenced by the release of the 2006 Z06 article on Corvette Magazine's web site this morning, one of two points can be made:
GM does not, in fact, take their embargoes as seriously as they claim, or,
GM needs to do something about tightening their grip on who receives embargoed documents and how those documents are handled either physically or electronically.
This situation of GM's embargoes and enforcing them here has become frustrating. As I've stated many times here in the past, the Corvette Action Center has always worked very hard to enforce GM's embargoes and NOT allow the release or posting of embargoed photos or documents anywhere on this site.
However, each and every time, other Corvette web sites get their hands on the information early and post it on their web site with little to no repercussions from GM.
Is there still a January 10, 2005 GM embargo on all 2006 Z06 related materials? Why was the picture of the 2006 Z06, released a month ago, allowed to stay on Chevrolet dealership web sites? Why were the photos released a couple weeks ago on that small, private web site, allowed to stay? Nearly 12 hours later, why are the photos of the 2006 Z06 still on Corvette Magazine's web server for everyone to access? Your guess is as a good as mine.
In this day and age, given the birth of the Internet and the world-wide web, information travel and access is instantaneous. The days of running to the library to use an Encyclopedia, or research a topic using various books, is all but over. Just about everything imaginable can be found on the web and when embargoed information is posted on a publicly accessible web site, the company trying to enforce that embargo might as well kiss that information goodbye. It takes two seconds to right-click and save electronic photos to your desktop. It takes two seconds to copy and paste an enormous chunk of text including Corvette details and specifications and post them on multiple web sites all over this globe. It takes two seconds to copy and paste all that data into an email, and send it off to one of thousands of electronic email listservs that exist all over the globe, some of which, have hundreds of subscribers. If a company releases confidential or embargoed information to just one person who is not willing to extend the enforcement of that embargo from the source, and that information is posted on the web just once, it can instantly spread across the web like bacteria replicating in an exponential growth phase. That information is reproduced and publicly accessible across the entire globe faster than you can bat an eyelash. Internet technology makes the U.S. Postal Service seem like a joke.
So where does that leave us? What is GM's stance on all of this? I honestly, have no idea, and to say that I'm shocked and aggravated by these recent developments is a bit of an understatement.
When I started the Corvette Action Center nearly five years ago, I wanted the site to be a one-stop source for all Corvette information. I've worked hard to establish good working relationships with General Motors and automotive journalists in order to acquire, good, solid, reputable Corvette information that would be beneficial to owners and enthusiasts. Why? Simply because, I love the Corvette and I love Internet technology. IT and web development is what I do for a living. So if I can combine my love of Corvettes with my career, it's a no-brainer.
Other web sites receive this information that is supposedly covered under an embargo, and they are allowed to release it and keep it publicly accessible prior to the expiration of the embargo while we are here trying to do our best to enforce an embargo that now seems to be fictitious. We lose credibility here because GM does not seem to enforce their embargoes across the board. What is the point of placing information under an embargo if you're not going to strictly enforce it? It makes the entire concept of automotive media embargoes seem like a total joke and waste of time. It is a waste of my time, and the time of the rest of the administration here because we do our best to police the forums and prevent embargoed information from being posted, while it's freely posted on other web sites and allowed to remain.
GM needs to do one of two things: either develop more stringent ways of releasing embargoed information and start enforcing embargoes across the board – FOR EVERYONE, or toss the entire idea of embargoes on future information out the door.
GM may state that they take their embargoes very seriously, but I think it's safe to say, that their system of enforcing those embargoes, has failed. It does not work, and time and time again, it's been proven NOT to work. What does GM do when one of their automotive manufacturing plants does not work? They either shut it down, or they revamp it. In this case, I suggest GM does a major revamp on how they handle their embargoes.
Given the rise of the Internet, the information published in magazines is usually always "old news" by the time subscribers receive their magazine in the mail. In almost all cases, as soon as news breaks on the Internet, it literally breaks, and immediately makes all forms of physical media/documentation outdated. In many cases, magazines now get much of their news and information off the Internet!
I propose that instead of handling embargoes the same exact way over and over again, GM should pick two to three mainstream online Corvette web sites, and use those web sites as outlets for the release of their information. DO NOT release "embargoed" information to ANYONE (including magazine companies), except those two or three web sites that have been chosen. Make the owners of those web sites sign legal documents stating that the information given is not to be released prior to a specific date and if it is, full legal action will be taken against the owners of the offending web site. Therefore, those web site owners are legally bound to do everything within their power to insure that embargoed information is NOT released anywhere on their web sites.
Right now, the whole concept of GM embargoes is nothing more than a farce because of the way they are being handled by GM. If one web site is allowed to publish embargoed information, then all web sites should be allowed to do the same. What's good for the goose is good for the gander. Either abolish the entire concept of media embargoes all together, or revamp the entire system and start giving the concept of "media embargoes" some credibility.
The Corvette Action Center has always worked hard to enforce any and all GM embargos on this web site, and will continue to try and do so in the future.