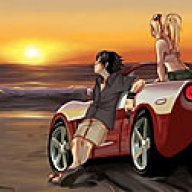 Site Administrator
Staff member
Administrator
Joined

Sep 16, 2000
Messages

13,915
Location
Corvette

1990 Corvette ZR-1
Chevrolet Corvette to get the Axe as the Sky is About to Fall
by Rob Loszewski
©2013 Rob Loszewski, Corvette Action Center
No use without permission
"I
make my living off the Evening News
Just give me something-something I can use
People love it when you lose,
They love dirty laundry"
"We can do "The Innuendo"
We can dance and sing
When it's said and done we haven't told you a thing
We all know that Crap is King
Give us dirty laundry!"
Don Henley's song, "Dirty Laundry" is such a simple song with a great beat, and yet says so much. Especially as it pertains to some of today's media outlets.
The song was released in August 1982, and yet, here we are 31 years later, and the lyrics came singing back to me as I read an article Christmas day entitled: "Exclusive: Chief Corvette Engineer admits 2015 Z06 could be the last new Corvette … ever".
Basically, an automotive "journalist" had an impromptu dinner with Corvette's Chief Engineer, Tadge Juechter, and just like any...."journalist" wanting to see his name in lights, began to fish for information regarding the upcoming 2015 Z06. Why? Because he thinks he's special, and hopes that Chevrolet thinks he's special enough to vomit up all these "EXCLUSIVE" details on the upcoming Z06 like Linda Blair in The Exorcist.
As should have been assumed by this...."journalist", nothing was revealed to him. Big shocker huh!?!? However, Tadge Juechter was comfortable enough to talk about past Corvette sales and the future of Corvette based upon the sales trend over the last several years. The...."journalist"....pressed Juechter one more time about what he could tell him about the upcoming Z06 (...ok, all together now...."DUUUUUHHHH"...). Juechter's response:
"If we don't get sales back up, there won't be a next one..."
At that point, Chevrolet Public Relations pulled Juechter away, and the...."journalist" was not able to get any clarification. However, the only brilliant (and I use the term loosely...) deduction this...."journalist" was able to come up with from his conversation with Juechter was that if Corvette sales don't increase over the C7's lifespan - there won't be a next Corvette anything. GASP!!! "You don't say!?"
So I have to ask: is any of this really "EXCLUSIVE", breaking news? NO. In fact, it's absolutely nothing we haven't heard before over the last 20+ years.
How many times have we all heard the stories about how the C5 Corvette almost got axed, and Chevrolet's General Manager, Jim Perkins, funneled money in and around giant balls of red tape in order to continue to see research and development continue on the C5 Corvette platform? How many times did we hear that C7 Corvette development was touch and go for a while because of GM coming out of bankruptcy and the downward slope of C6 Corvette sales?
So for Corvette's Chief Engineer to come out and publicly state that if Corvette sales don't increase, there won't be a next one - is not earth-shattering news. It's nothing we haven't heard before and really should be no surprise to any of us. However, just as I assumed would happen, the media furnace was suddenly stoked red-hot, and the news wire lit up like the national Christmas tree in Washington, DC.
"2015 Corvette Z06 to be Last Ever?"
"Chevrolet says upcoming Corvette Z06 will be the last one if sales don't improve"
And here's my favorite headline:
"Next Corvette Z06 Facing Cancellation"
Really? Are you kidding me!?!? As you read through these various pieces of.....journalistic wonder...you realize that all they do is regurgitate the same stupid article that started the whole thing on Christmas day. Yet, let's give the headline a slight...."spin" to increase excitement, increase site traffic, and help line our pockets with increased advertising revenue from all of the increased traffic that the spun headline attracted.
In this day and age, it seems the news media industry is turning into one giant "Enquirer" that you see at your local grocery store checkout counter with a poorly Photochopped picture of Kirstie Allie weighing 350 lbs eating an ice cream cone in a string bikini at a plush resort somewhere.
The news media industry will do ANYTHING to try and grab little tiny crumbs of information like piranhas in a feeding frenzy and spin it in such a way that the truth gets completely obliterated, or even worse - there was no truth to report upon in the first place.
Because of the Corvette Action Center, and the other automotive web sites I own and operate, I unfortunately have to consider myself part of this news media industry. However, in all the years that I've attended various Corvette events across the country and spoken with Corvette Engineering or GM Powertrain, NEVER ONCE have I had the balls to ask them if they could give me some inside information on what's to come. Why? Because I'm not stupid enough to think that they would tell me anything, and quite honestly, I would feel like a complete ASS doing that.
Yet, some...."journalists", think they can write an article about how they were chewing on steak and washing it down with bourbon while having a conversation with Corvette's Chief Engineer that basically yielded - NOTHING. To that I say: "Congratulations Mr. "Journalist". You just managed to make yourself look like a moron while writing an article that said nada.
On that note, I need to go do some grocery shopping. Can't wait to see what Lindsey Lohan and Justin Bieber are up to this week...