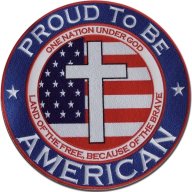 Joined

May 29, 2002
Messages

8,669
Location
Corvette

2012 4LT GS Roadster
Budweiser Unveils New Colors in Honor of Troops
Desert Camo, Stars & Stripes Cars To Honor Troops
​
Budweiser and NASCAR's four-time Most Popular Driver, Dale Earnhardt Jr., are saluting the troops this NASCAR season with two military-themed paint schemes and collectible diecasts, the proceeds from which will provide college educations for surviving dependents of fallen Special Operations soldiers. The cars debuted during a news conference at Texas Motor Speedway, Friday morning, April 13.
Budweiser's brown and beige Desert Camo #8 Chevy will race Memorial Day weekend during the Coca-Cola 600 on May 27 at Lowe's Motor Speedway. The red, white and blue Stars & Stripes car - designed in part by Earnhardt Jr. - will run in honor of Independence Day at the Pepsi 400 on July 7 at Daytona International Speedway.
Budweiser will donate proceeds from the sale of the two collectible diecast car models to the Special Operations Warrior Foundation (SOWF), which provides full-ride college scholarships to surviving dependents of Army, Navy, Air Force and Marine Corps special operations personnel killed in combat or training missions, and immediate financial assistance to special operations personnel severely wounded in the global war on terror. More than 700 dependents currently benefit from the efforts of the SOWF.
"Budweiser, Dale Jr. and fans of the #8 Chevy are proud to align with the Special Operations Warrior Foundation to help the families of our fallen soldiers and draw attention to their needs," said Randall Blackford, Director of Budweiser Marketing, Anheuser-Busch, Inc. "Anheuser-Busch has supported our nation's military and their families for more than 150 years, and we felt that a program such as this would receive great support from our friends in the NASCAR nation."
"The generosity of Budweiser and NASCAR fans will help make dreams come true for some very special children who have had to suffer through what no child should have to face - the loss of a parent," said John T. Carney, Jr., President/CEO, Special Operations Warrior Foundation. "The Special Operations Warrior Foundation is honored to have the support of such great Americans. There is no doubt that their efforts will energize some incredibly passionate people across the country who will help us make sure these children of fallen heroes are not forgotten."
For more than 26 years, the Special Operations Warrior Foundation has provided college scholarship grants for tuition, books, fees, room and board to surviving children of special operations personnel killed in combat or training missions. The SOWF has nearly 700 children in its program, and provided $1.5 million in college scholarship grants, educational, financial aid and family counseling for 109 students who attended 73 colleges and universities in 2006. With an estimated 120-125 students eligible for college each year, the Foundation's estimated financial need through 2018 is nearly $60 million. For more information, visit www.specialops.org.
Budweiser is the "Official Beer of NASCAR," the primary sponsor of the Budweiser #8 Chevrolet driven by Dale Earnhardt Jr. since 1999, and sponsor of the Bud Pole Award in all NASCAR divisions through 2007. Dale Jr. finished fifth in the 2006 NASCAR Nextel Cup point standings with one victory in the Crown Royal 400 in May. He has earned 17 career victories, 70 top-five and 111 top-10 finishes in his NASCAR NEXTEL Cup career, including a coveted victory in the 2004 Daytona 500 and the 2000 DirecTV 500 at Texas Motor Speedway.
Based in St. Louis, Anheuser Busch is the leading American brewer, holding a 48.4 percent share of U.S. beer sales. The company brews the world's largest-selling beers, Budweiser and Bud Light. Anheuser-Busch ranked No. 1 among beverage companies in FORTUNE Magazine's Most Admired U.S. and Global Companies lists in 2007. Anheuser Busch is one of the largest theme park operators in the United States, is a major manufacturer of aluminum cans and one of the world's largest recyclers of aluminum cans. For more information, visit www.anheuser-busch.com.
Article