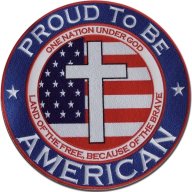 Joined

May 29, 2002
Messages

8,669
Location
Corvette

2012 4LT GS Roadster
Monday, March 16, 2009
Scott Burgess / The Detroit News​
Stoplights will get a lot more interesting this spring.
For the first time in 26 years, the Ford Mustang, Chevrolet Camaro and Dodge Challenger will face off head-to-head-to-head as new models.
General Motors Corp. begins building the 2010 Camaro today at its Oshawa Car Assembly plant in Canada. Ford Motor Co. will start rolling out redesigned 2010 Mustangs from its assembly plant in Flat Rock later this month, and Chrysler LLC's Dodge brand will introduce new retro colors such as B-5 blue for Challengers built at the Brampton Assembly Plant in Ontario.
The last time these cars were true muscle cars at the same time was in 1974, when "Blazing Saddles" was in theaters, Hank Aaron still trailed Babe Ruth in total home runs at the start of the season and President Richard Nixon was battling the Watergate scandal.
While a dismal year for auto sales has been forecast by
industry analysts
and manufacturers for 2009, these three vehicles could help Detroit build up the inexpensive sports car segment with new customers who rode the popularity wave of big pickups and SUVs but now want something that's stylish, fun to drive and good with gasoline.
"These are the people who the only thing they put in their pickup bed is a bed liner," said Jim Hall, an analyst at 2953 Analytics in Birmingham. "It may not sound like a lot of buyers, but it's more than you think."
The key to this year's race may not be the big V-8 buyers, who tend to be enthusiasts and loyal to a particular brand, but rather the V-6 customers jumping into a pony car for the first time.
"The real Mopar guy is not going to buy a Mustang and Chevy fans are not driving around in Challengers," said Mike Accavitti, the director of Dodge. "We're fighting for the guys and gals who don't have a brand allegiance."
It's a fight Chevrolet and Ford relish.
"The people we're going for are passionate drivers," said Karen Rafferty, Chevrolet's director of product marketing. In particular, Rafferty said, Chevrolet wants to target women and import sports car buyers such as those driving the Nissan 350Z and Infiniti G35. She said the Camaro will have one competitive advantage over Dodge and Ford: It will have the highest gas mileage.
While final Environmental Protection Agency estimates could be released later today, the Camaro's 3.6-liter V-6 direct injection model is expected to achieve at least 27 miles per gallon on the highway, GM says.
But the new Mustang is only 1 mpg off that mark, said Mike Crowley,
marketing manager
for Ford's cars.
Last year's spike in gas prices has swayed more buyers into V-6 models, said Allison Revier, the Mustang brand manager, and that will help Ford.
"Younger females make up 50 percent of our V-6 sales," she said. "They don't need a GT (which comes with a V-8) but they like the car's exterior styling."
Additionally, Mustang has a distinct advantage over the Challenger and Camaro because there is a convertible model.
Chevrolet has not announced if it will build a drop-top Camaro, though it has shown a concept version of it. Dodge has ruled out making a convertible.
"Mustang has the luxury of offering two body styles," said Hall, adding that Ford and Chevrolet are in a better position to sell their V-6 models.
"The Challenger has been defined by the V-8 version," he said.
Cars may draw more buyers
Still, all three vehicles could help dealers attract buyers this year.
Ed Kim, director of
industry analysis
at AutoPacific Inc., a market research firm, said while the overall car market will continue to suffer, the addition of the new Camaro and redesigned Mustang and the first full year of the Challenger will certainly draw more customers to the sport coupe segment. All three vehicles create an emotional connection with buyers, and that's an essential aspect to any car purchase.
"This is a grim time and there's not a rational reason to even go to a dealership," Kim said. "These cars provide an emotional hook that might get people to at least come in and take a look."
Last year, the middle specialty segment, which includes sport coupes, made up 5.2 percent of overall car sales, according to Autodata Corp. That percentage should grow in 2009, Kim said. However, the performance of the segment will fall because of poor U.S. auto sales, which AutoPacific expects to be below 11 million vehicles.
Nevertheless, all three manufacturers say they're ready to rumble with their cross-town rivals in a race for King of the Coupes as they talk up their cars with moxie and verve.
With strong pent-up demand for the Camaro, Chevrolet says it has already sold 14,000 of the fifth-generation muscle car. The model was discontinued in 2002 and reintroduced as a concept vehicle in 2006 at the Detroit auto show.
A similar sales surge was seen last year when Dodge revived the Challenger. Dodge discontinued making the Challenger in 1974, offering only a rebadged Japanese-built Challenger until 1983. When it was introduced last spring, Dodge sold out of its 2008 Challenger SRT8 before launching the full lineup in the summer.
Resurrection poses risks
No one expects the glory days of muscle cars to return. In 1974, the year Dodge ended production of its Challenger, Ford sold 285,864 Mustang IIs, Chevrolet sold 135,780 Camaros and Dodge sold 14,243 Challengers, according to Wards Automotive Yearbook.
Bringing back a muscle car is not without risk. GM attempted to resurrect the Pontiac GTO in 2004 but the car never caught consumers' imagination the way the Challenger did last year or the pending launch of the Camaro has.
Hall attributed this failure to the car never connecting with potential owners.
"The name had no equity with younger buyers and traditional buyers looked at it and said 'no,' " Hall said.
Ford, however, has the largest base of customers and a wide variety of vehicles. It introduced the Mustang in 1964 and has sold 800,000 units since Chevy pulled out of the muscle car game in 2002, Crowley said.
"There is going to be a lot of competition out there," he said. "We don't see this segment having a big decline. The key is to not get into an incentive race or a price war with Chevrolet."
Ford, with a lineup of vehicles that range in price from $21,000 for a base model Mustang to more than $40,000 for a fully loaded Shelby GT500, is ready for the onslaught from Dodge and Chevrolet, said Crowley, who's confident Ford will finish at the top of the sales charts at the end of the year. Ford sold 91,215 Mustangs in 2008.
"We have a steed for every breed," he said.
But Chevrolet has a different outlook.
"We're going to beat Mustang this year," Chevrolet's general manager, Ed Peper, said at the Chicago Auto Show.
Accavitti threw down a different kind of challenge.
"Maybe we should all meet on Telegraph or Woodward," he said. "Just bring your pink slips."
The Detroit News Article
​

​