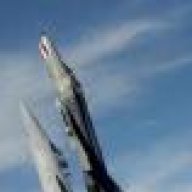 Joined

Mar 14, 2002
Messages

551
Location
Corvette

2016 triple black vert.
My brother has the C5 bug is going to part with his cherry 82. Never thought he'd part with it - treats it better than the kids and dog. Anyway I'm considering buying it and selling my 88. Can't make up my mind. Really like my 88 but his 82 is almost show condition.

Here's the cars: Mine is a red/red 88 with most options. I'm the 4th owner. 34XXX miles. Paint looks like new. Seats are good and I've only had to do minor maintenance in the 10 months I've had it. Not in rain since I've owned it. I really enjoy it. You'll see in in my signature.

My brother's is an 82 red/red with all options. He's the 2nd owner and has had it for 9 years. Just turned 30XXX miles. He's got all documentation from the build sheet on. Still has the original tires (although he has correct replacement Goodyears on the car now) and any original item he has replaced. Only non-stock item is a replaced A/C retrofitted with R-134. Car is CLEAN. Stored in a heated garage during the winter and never seen rain.

He's selling his 82 for $15K which is very fair. I'm thinking of asking $12 for mine. As much as I'd hate to sell my baby, I've always wanted his. Just wish he had decided 10 months ago which would have save me this hastle.

So what would you do? Keep a faster, more advanced Vette or get a classic?