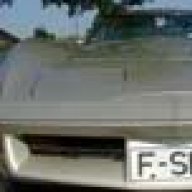 Joined

Jul 28, 2003
Messages

1,765
Location
Corvette

1982 Collector Edition
ok, got a question for the experts:
My LH (Driver side) Outside mirror is wiggling around when i drive as one of the screws lost it's nut. The entire mirror assembly goes up and down when i try and move it (not just the glass but the whole thing, housing and all). I removed the door panel and pulled back the plastic, but with the window down, i couldnt reach the screw. I see it has lost the nut, hence the wiggling but i cant seem to find an easy way to put a new nut in there. Or even tighten down the other one (forward) to possibly make it wiggle less.
Is there a special tool to get a nut in there? My fingers arent huge, but i cant for the life of me reach it.. :ugh
Anyone got any tips? Or do i have to remove the innerts of the door, glas and all to do this?

-Stefan