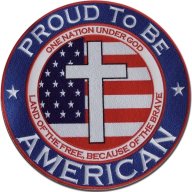 Joined

May 29, 2002
Messages

8,669
Location
Corvette

2012 4LT GS Roadster
CHARLOTTE
, N.C.
-- Dale Earnhardt Jr. has decided where he will drive next season, and all signs point to Hendrick Motorsports.
NASCAR's most popular driver called a Wednesday news conference at his race shop, JR Motorsports, and spokesman Mike Davis said it was to announce his plans for 2008 and beyond.
It's the same site where Junior announced May 10 he would leave DEI and enter the free-agent market.
That move ignited a whirlwind of recruiting rarely scene in NASCAR, and there's been nonstop talk regarding where Earnhardt would end up. He's made shop visits and met with various car owners while he trying to make a decision.
His sister, Kelley Earnhardt Elledge, is handling his negotiations and has maintained their first choice was to keep Earnhardt in a Chevrolet. She has said the majority of her conversations have been with NASCAR's top Chevy teams.
Hendrick is the best in NASCAR right now, with 10 wins through the first 14 points races this season.
Speculation grew Monday night that Earnhardt was close to a deal with Hendrick, but officials declined comment Tuesday. Elledge did not respond to messages from The Associated Press.
Rick Hendrick currently has four drivers under contract, and told the AP last month "there was no room at the inn'' for Earnhardt. NASCAR rules permit a car owner to field four Nextel Cup teams.
But multiple sources -- speaking to the AP on condition of anonymity because Earnhardt's plans have not been announced -- said Hendrick officials have been working for nearly three weeks to figure out how to bring the star driver into the fold. One scenario could put Earnhardt into the No. 5 car that Kyle Busch currently drives.
Busch is under contract through 2008, and Hendrick has said he wanted to sign the 22-year-old driver to an extension. But there are rumblings Busch has asked to be released from his contract.
Asked if that was true, Hendrick spokesman Jesse Essex said, "We don't comment on contractual issues.''
Busch was testing in Milwaukee on Tuesday and not available to comment.
It's still possible Earnhardt could end up at Richard Childress Racing, where his father won six of his seven championships, or Joe Gibbs Racing. But Childress is out of the country, and the assistant to Gibbs president J.D. Gibbs said Gibbs is away all week.
Article