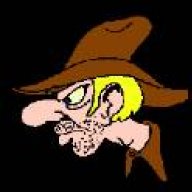 Joined

Apr 17, 2001
Messages

841
Location
read. it will help,
first thing to do is
buy these FIVE books, it will be the best money you ever spent, read them, and you will be miles ahead of the average guy.
HOW TO BUILD THE SMALL BLOCK CHEVEROLET by LARRY ATHERTON&LARRY SCHREIB
.
HOW TO BUILD MAX PERFORMANCE CHEVY SMALL BLOCKS ON A BUDGET by DAVID VIZARD
.
JOHN LINGENFELTER on modifying small-block chevy engines
how to build & modify CHEVROLET small-block V-8 CAMSHAFTS & VALVTRAINS BY DAVID VIZARD
SMOKEY YUNICK,S POWER SECRETS
http://www.sa-motorsports.com/blockdiy/blkdiy.htm
http://www.hardblok.com/info.html
http://www.findarticles.com/cf_0/m1...Bchamber+design
http://www.speedomotive.com/building%20tips.htm
http://www.se-r.net/engine/block_prep.html
http://racerhelp.com/article_racing-10.html
now in addition to that info , heres what I do
(1) get the block totally cleaned, DEGREASED and CHECKED by a GOOD MACHINE SHOP BEFORE INVESTING MONEY IN IT!
(2) have new cam bearings and freeze plugs , oil plugs,installed only after all other machine work is done and after a extensive recleaning of all the oil passages just prior to starting assembly
(3) screens over the oil drain back holes are a good idea ONLY if your willing to change oil and filters very frequently
(4) several powerfull magnets in the oil pan and one in the rear of each cylinderhead to trap small metal parts is EXCELLENT INSURANCE
(5) polishing and smoothing the valve edges and combustion chambers helps prevent detonation
(6)never fill the water passages higher than the bottom of the freeze plug holes on a street engine
(7) 7 or more qt oil pans with BAFFLES AND A WINDAGE SCREEN like MILODON MAKES are a GREAT IDEA
(8)personally I use standard voluum BIG BLOCK OIL PUMPS or high voluum sbc oil pumps in those 7 qt plus oil pans
(9) ALWAYS READ AND FOLLOW THE MANUFACTURERS INSTRUCTIONS UNLESS YOUR TRUELY POSSITIVE YOU KNOW BETTER
(10) measure everthing at least 3 times and get the clearances CORRECT, not close!
(11) use all ARP studs and bolts and get EVERYTHING BALLANCED, take your time ,ask questions and do it correctly the first time
btw heres where you get the magnets and use no smaller than 1/8" grid screen EPOXYed IN PLACE,
http://www.wondermagnet.com/dev/magnets.html
(I use the #1,2 and #42)
check all measurements three times, lube the crap out of the cam, lifters,bearings and distributor gears with molly lube, make damn sure your ring gaps are correct,throw several magnets in your oil pan sump, remember to pre-prime the oil system, pre- set the valves, check the piston to valve clearances, and generally torque everything to spec. twice to make damn sure you did it correctly, and stop! the instant things look wrong and find out why! don,t just ignore things that seem wrong!if you have a question do a search on the site archives or ask questions,....never wing it!!!!!!
http://members.tripod.com/torquespecs/gmfs70-88chv8.htm
http://www.carcraft.com/editorial/article.jsp?id=4503
http://www.kb-silvolite.com/speclear.htm
. you can always buy some more MOLY ASSEMBLY LUBE and a can og G.M. E.O.S. here read this,
while general motors (engine oil suppliment)(E.O.S) is not a good long term oil additive, it is a very good additive to have mixed with the engine oil durring the breakin/initial startup or when breaking in of a new cam and lifters. E.O.S. can help along with the moly lube to plug up the oil filter element under some conditions so its a very good idea to add a can to your oil just before starting an engine with a new cam installed, run it for the first 2 hours or so as the rings seat and the lifters lap in to help provide extra wear protection and then change your oil and filter to a good synthetic or at least a good mineral base oil to get it out of your engine after it has done its job!this procedure also removes any metalic dust from the cam breakin and further helps protect your engine. but remember to remove it because after breakin the engine cools and it can cause problems as it thickens, draining it and changeing your filter while the oil is still warm is the best advice! the very small amount that is left in the engine after the oil change will not cause any problems.BTW be sure to coat ALL the cam lobes and lifter contact areas with MOLY CAM LUBE if your building the engine, the factory already does it, on crate engines.
http://www.chevytalk.org/forums/Forum64/HTML/008887.html
http://www.jegs.com/cgi-bin/ncommerce3/ProductDisplay?prrfnbr=1377&prmenbr=361
http://www.cranecams.com/master/lube.htm#Super%20Lube
1052367
Vehicle Care
ENGOILSUP
12
$6.85
$5.14
$4.11
$0.00
EOS - Engine Assembly Prelube
Specifically formulated as an engine assembly lubricant.
E.O.S. provides outstanding protection against run-in wear and piston scuffing as well as run-in camshaft lobe and lifter scuffing resulting from insufficient lubrication
sure I use it all the time, that mr moly grease and the ms molly spray is great stuff
[image]http://www.mrmoly.com/breakin.JPG[/image] <P><A HREF="http://www.bobistheoilguy.com/moly2.html" TARGET=_blank>
http://www.bobistheoilguy.com/moly2.html
</A><P><A HREF="http://www.msmoly.com/" TARGET=_blank>
http://www.msmoly.com/
</A><P> [image]http://www.msmoly.com/Image1.jpg[/image]