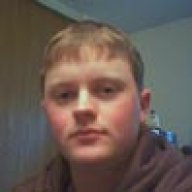 Joined

Dec 16, 2000
Messages

109
Location
Corvette

Not Any More :( - '92 Typhoon #2482
Now, I know an original stock vette is pretty cool, but modified vettes, especially sleepers, are also nice too. My question is this:
I have a pretty good line on a 383, balanced and blueprinted, etc. What would it take to put it into my '81? Would my stock manifolds fit? or should I do headers as well? Also, would I have to do anything to my tranny, like beef it up? The vehicle this motor is in now is having all types of tranny problems. Any one have experience putting one in a C3? Any comments and suggestions are definately welcome, and needed.
Having 400hp and 420-435 lb-ft of torque in a Shark would be cool!!! Then I could really put Shrk Atk on my license plate. It would be one heck of a sleeper car!!! Anyways, thanx for any suggestions etc.
max