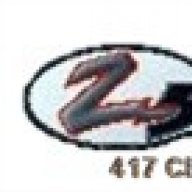 Joined

Jan 30, 2001
Messages

8,236
Location
Corvette

1987 Z51 Silver Coupe
The subject of heat in the engine compartment comes up every now and then, and Mike's
(WhalePirot)
comments in another thread, about the benefits he saw when he used a wrap on his headers, caused me to check out
Thermo-Tec's
site for more information.
(I chose Thermo-Tec simply because they advertise weekly in my National Dragster subscription.)
They have everything from
EXHAUST INSULATING WRAP
The original exhaust insulating wrap comes in two colors. Withstands continuous heat up to 2000 degrees farenheight.
SNAP STRAP
Easily secures the exhaust insulating wrap with no tools needed. Made of high temperature stainless steel.
HI-HEAT COATING
Finishes off an exhaust insulating wrap installation. Comes in two colors.
MUFFLER/CAT HEAT SHIELD
Highly flexable MYLAR. Protects your muffler or catalytic convertor from extreme heat.
HIGH VELOCITY EXHAUST JACKETS
Can be installed with the headers mounted. Reduces under-hood temps up to 70%
HEADER MANIFOLD BLANKET
Clips into place on the upper portion of the headers. Protects from heat and spills.
TURBO KIT
Will reduce turbo lag and increase performance. Comes in a cut-to-fit kit.
ALUMINIZED HEAT BARRIER
Multipurpose radiant heat protection up to 2000 degrees farenheight.
THERMO-SHIELD
Aluminzed adhesive backed tape for protecting wires, hoses or any wrappable part.
STARTER HEAT SHIELD
Insulates the starter and solenoid from radiant heat. Installs using snap straps.
THERMO SLEEVE
Laminated high-temp aluminized fabric sleeves to protect your wires and hoses.
ADHESIVE BACKED HEAT BARRIER
Adheres to virtually any surface and provides radiant heat protection.
COMPETITION FLOOR INSULATING MAT
Uses Thermal Conduction Technology to protect the driver from floorboard heat.
SPARK PLUG WIRE HEAT SHIELD
Ultimate protection for your spark plug wires. Reflects radiant heat up to 2000 degrees farenheight.
THERMO-FLEX PLUG WIRE HEAT SHIELDS
Heat protection for spark plug wires. Flexible and radiant heat resistant up to 1050 degrees farenheight.
COOL-IT MAT
Battles excessive heat and noise. Perfect for doors, under hoods and above transmission housings.
THERMO-FLEX
Flexible protection for hoses and wiring. Can be slit for easy installation over existing wires.
BATTERY WRAP ACID ABSORBING HEAT BARRIER
Adhesive backed heat barrier that absorbs battery acid and protects from radiant heat up to 2000 degrees farenheight.
COOL-AIR TUBE HEAT SHIELD
Keep your induction air cool with this unique lace up tube cover. A lace-on fastening system secures it to tubes and blocks up to 99% of radiant turbo and exhaust heat.
CLAMP-ON HEAT SHIELD
Blocks over 98% of radiant heat of the exhaust. Installs in minutes using the supplied clamps.
And one I know some of you are going to like...
C5 CORVETTE TUNNEL HEAT SHIELD
Constructed of Aerospace quality materials. Bolts into place easily and provides heat protection from the exhaust.
Just thought I'd pass that bit of information on. I will definitely wrap the headers next time they're off, but I'm now seriously thinking about getting the "clamp-on" exhaust wrap for the exhaust pipes, from the headers on back. I don't think the muffler wrap would look very appealing from behind a Corvette though, but it would certainly help quell resonance problems if you could figure out how to attach it without it being visible from the rear.