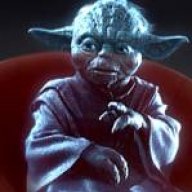 Well-known member
Administrator
Joined

Oct 12, 2000
Messages

4,884
Location
Corvette

1981 UL5
Forums are Great… BUT…
How many have ventured off the beaten track and explored our Community?
The information found here at the forums is dwarfed by the facts and help that is found elsewhere here at the Corvette Action Center. At the very top of the forums page, just below the Advertising Banner are tabs that link to everything from Corvette History to the latest insights into our Hobby (passion).
Please use our drop down menu feature for each of these links. Information found within these links are continually researched and updated.
Looking for the latest service bulletin or need information about one for your Corvette? Visit the
TECH CENTER,
and while you're there take a few minutes and visit the Members Gallery.
We invite you to explore our entire Community. As Corvette Enthusiast's we think you'll find we are more than just another forum
"We really are Corvette Enthusiast's."
C3 Moderators and Administrators
Eric
Yoda
Evolution1980