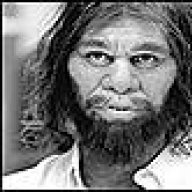 Joined

Jul 3, 2006
Messages

63
Location
Corvette

1980 pearl white vette
Here it is, albeit a little dirty because I didn't have time to wash it after my trip to the coast.
And what a trip it was! Hwy 26 "the ocean corridor" was slow & congested with everyone & their cat trying to leave the city. I did manage to jockey around with a new Pontiac 2 seater thingy (he didn't have a chance though)
Then, it was off the main route to old HWY 6 through the coastal mountan range, just me and some other driver in a new Miata 5. What a blast! We took turns leading eachother through tight, winding turns & gorgeous mountain passes. Then the Miata turned & waved goodbye and took an off road...WOW! It wasn't a guy with a Mullet afterall...It was a very cute blonde haired gal in her late thirties! I gotta say she was a very competent driver too!
Then, it was through the Tillamook forest range, that part was a nice soft, higher speed cornering segment of the drive. Manage to play auto-tag with a younger guy in a 5 series BMW. It wasn't too fast or serious of a drive just enjoying the nice roads & gentle slopes...
I met my wife (who was already at the cabin) and two kids and spent a great 4 days at the beach.
I am sooo pleased that I have purchased this Vette. Thanks for answering my newbie questions in my first GM product. This forum rocks!
Andy in Portland