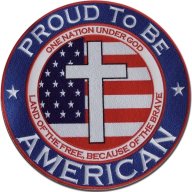 Joined

May 29, 2002
Messages

8,669
Location
Corvette

2012 4LT GS Roadster
WASHINGTON -- Ford Motor Co. today told dealers to temporarily stop selling certain 2008 F-series Super Duty diesel pickups after receiving reports of flames shooting out of the vehicle's tailpipe.
Ford said it was recalling 37,400 F-Series Super Duty trucks with 6.4-liter diesel engines. The majority of the pickups _ 29,000 _ were still on dealer lots, the automaker said.
Ford spokesman Dan Jarvis said it received three reports of flames coming from the truck's tailpipe, caused by leaking fuel that ignited in the exhaust system's diesel particulate filter near the tailpipe.
"It's really something that we noticed early on and we're moving swiftly to fix the problem," Jarvis said.
There have been no injuries or vehicle fires connected to the recall. There has been one report of a grass fire in Texas that was quickly extinguished, he said.
Jarvis said the flames could only occur in engines with leaking fluids, which he said was very rare. Two of the complaints involved leaking fuel injectors and the other involved leaks coming from a crack in the turbocharger shaft.
The automaker will have dealers upgrade software for the powertrain control module, which will power down the engine under higher-than-expected temperatures in the diesel particulate filter. Similar software updates will take place at the Louisville, Ky., plant where the trucks are built.
Jarvis said the stop sale order should only last a few days as dealers reprogram the software. Owners of the remaining 8,400 trucks will be notified about the recall in early April and will be able to have the software upgrade at no charge.
In a separate action, fewer than 10,000 of the trucks will have the battery cable rerouted to avoid chafing against a shield in the engine compartment that prevents water and mud from getting into the engine.
Ford said the recall does not affect gasoline-powered pickups or those with 6.0-liter or 7.3-liter diesel engines.
Source