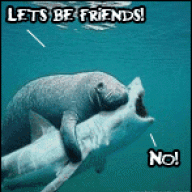 Joined

Sep 21, 2007
Messages

496
Location
Corvette

'75 L48 Auto White, '78 L82 4-spd SA
Upon filling up the tank in out 75 I noticed a dark brown puddle underneath the passenger side muffler. I took a wiff and it was gas. Upon further investigation, I can see that it was coming from above the frame rails and dripping down them onto the top of the muffler (either way, not good). I did not see any on the fuel tank itself. I ended up siphoning close to 15 gallons out just to be safe as I didn't want my house to explode and the leaking stopped.
I obviously have a leak but is there an easy way to find out if it's just a line or whether I have a hole in the tank? I could probably drop the tank but I don't want to if I don't have to. I don't know if it would be easier to remove the rear bumper and tire carrier to see what is leaking.
Anyone have any hints or tricks to tell where it's leaking from (please don't say an open flame)?