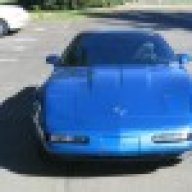 Joined

Jul 23, 2003
Messages

63
Location
Corvette

Quazar Blue 92
I recently moved from Eastern Washington back down to Southern Cali and noticed my acrylic top has started to crack all along the front edge (especially in the corners).

ad The car is a 92 with 90,000 miles on it.
I know they are not cheap to replace and I can't get one just yet but when I can where is the best place to look? I was also blessed with my painted top getting dropped in the move and damaged on one corner.... the other side landed on my foot so it was cushioned in the fall....:ugh
Also what causes this to happen?
On the plus side at least it doesn't rain very often down here.......