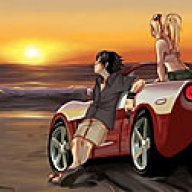 Site Administrator
Staff member
Administrator
Joined

Sep 16, 2000
Messages

13,905
Location
Corvette

1990 Corvette ZR-1
GM Announces Best Warranty of Any Full-Line Automaker​
GM to Provide 100,000-Mile/Five-Year Powertrain Warranty, Roadside Assistance and Courtesy Transportation on 2007 Cars and Trucks

Comprehensive Coverage Validates Dramatic Improvements in GM Quality, Durability​
FOR RELEASE: 2006-09-06
DETROIT
– General Motors today announced the best warranty of any full-line automaker, with coverage up to 100,000 miles or five years across its entire 2007 car and light-duty truck lineup in the United States and Canada, reflecting its success in dramatically improving the quality and durability of its vehicles.
GM's new 100,000 Mile Warranty coverage is a fully transferable five-year, 100,000-mile powertrain limited warranty with no deductible. GM also has decided to expand its roadside assistance and courtesy transportation programs to match the powertrain warranty term. Altogether, it's the best coverage in the auto industry.
"We've been telling everyone how strong GM's cars and trucks are in terms of value, design, quality and durability. Now we're going to back it up," Chairman and CEO Rick Wagoner said. "This new warranty, combined with GM's outstanding quality, competitive pricing, relevant technologies and a strong new lineup of cars and trucks, provides motorists with an unprecedented level of value and peace of mind.
"This latest step in our North America turnaround plan reflects the confidence we have in the quality of our cars and trucks. It's the result of years of hard work by our employees, suppliers and dealers. It's something that motorists want and deserve. For those who haven't driven a GM car or truck in a while, this is our way of saying, 'Come on back and see what we've done.'
"The bottom line is GM now has the best coverage in the industry," Wagoner said. "It includes the best warranty of any full-line automaker, equally compelling roadside assistance and courtesy transportation programs, unique safety and security technologies like OnStar and StabiliTrak, and the nation's largest network of outstanding dealers, with well-trained GM Goodwrench technicians who service GM cars and trucks better than anybody else."
The no-deductible, fully transferable limited powertrain warranty covers more than 900 components related to the engine, transmission, transfer case (if applicable) and final drive assemblies on all 2007 model-year Chevrolet, Pontiac, Buick, GMC, Hummer, Saturn, Saab and Cadillac cars and light-duty trucks sold in the United States and Canada. GM will extend the existing roadside assistance plan to 100,000 miles or five years, and will provide courtesy transportation for a covered warranty repair.
The new warranty will apply retroactively to 2007 GM cars and trucks already sold.
For non-powertrain components, GM's Bumper-to-Bumper New Vehicle Limited Warranty remains in effect: four years or 50,000 miles for Buicks, Cadillacs, Hummers and Saabs, and three years or 36,000 miles for Chevrolets, GMCs, Pontiacs and Saturns.
The new package is an important part of GM's sales and marketing strategy, which is focusing consumers on the inherent value of its cars and trucks. Higher quality vehicles, reduced incentives and lower daily rental fleet sales are helping increase the residual value of GM cars and trucks. In addition, GM transaction prices have been rising, well above the industry average.
Wagoner said today's moves were the result of GM's successful decade-long effort to dramatically improve the quality of its cars and trucks. "From the men and women who design, engineer and build our vehicles, to our union partners, suppliers and dealers, the GM team's commitment to quality has enabled us to deliver this consumer confidence package."
GM tracks vehicle quality several ways, including analyzing warranty visits and the results of 10 million customer surveys each year, and studying the quality surveys of several independent organizations. GM has made significant progress on all fronts:
* Warranty repairs at dealers have decreased 40 percent during the past five years.
* Two GM brands, Buick and Cadillac, placed in the top five in the J.D. Power and Associates Vehicle Dependability Study released last month.
* GM swept the large pickup segment, placed 11 models in the top three of their segments and had two models top their segments in the J.D. Power and Associates Initial Quality Study released earlier this year.
* In the Strategic Vision 2006 Total Quality Index Study, five GM models topped their segments – more wins than any other manufacturer for the second consecutive year.
* GM dealers also rank among the leaders in the most recent J.D. Power and Associates Consumer Service Index study, which measures customer satisfaction among new vehicle owners with the dealer service department during the first three years of vehicle ownership.
* GM's Buick brand ranked second in the American Customer Satisfaction Index study released last month, administered by the University of Michigan's National Quality Research Center .
GM will begin promoting the new initiative during Thursday night's NBC-televised NFL season opener between the world champion Pittsburgh Steelers and the Miami Dolphins. In addition, a dedicated web site (
www.gm.com/warranty
) provides consumers with additional details about the program.
General Motors Corp. (NYSE: GM), the world's largest automaker, has been the global industry sales leader for 75 years. Founded in 1908, GM today employs about 327,000 people around the world. With global headquarters in Detroit , GM manufactures its cars and trucks in 33 countries. In 2005, 9.17 million GM cars and trucks were sold globally under the following brands: Buick, Cadillac, Chevrolet, GMC, GM Daewoo, Holden, Hummer, Opel, Pontiac, Saab, Saturn and Vauxhall. GM operates one of the world's leading finance companies, GMAC Financial Services, which offers automotive, residential and commercial financing and insurance. GM's OnStar subsidiary is the industry leader in vehicle safety, security and information services. More information on GM can be found at
www.gm.com
.
###
(Note: In this press release and related comments by General Motors management, we use words like "expect," "anticipate," "estimate," "forecast," "objective," "plan," "goal" and similar expressions to identify forward-looking statements, representing our current judgment about possible future events. We believe these judgments are reasonable, but actual results may differ materially due to a variety of important factors. Among other items, such factors might include: the pace of introductions and market acceptance of new products; the effect of competition on our markets and significant changes in the competitive environment; price increases or shortages of fuel; and changes in laws, regulations or tax rates. GM's most recent annual report on Form 10-K and quarterly report on Form 10-Q provide information about these factors, which may be revised or supplemented in future reports to the SEC on Form 10-Q or 8-K.)