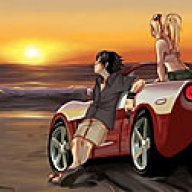 Site Administrator
Staff member
Administrator
Joined

Sep 16, 2000
Messages

13,871
Location
Corvette

1990 Corvette ZR-1
GM announces that the Chevrolet Camaro will be "Made in Canada"
​
New C$740 million investment brings recent GM Canada total to over $3 billion
​
FOR RELEASE: 2006-08-21
Oshawa, Ontario
- General Motors of Canada Limited (GMCL) President Arturo Elias announced today that the Oshawa car plant has been selected to manufacture one of GM's most celebrated new vehicles - the Chevrolet Camaro. The Oshawa plant will build the new Camaro, with early production versions at the end of 2008, with start of sales in the first quarter of 2009. This new product program and conversion of the Oshawa plant to a state of the art flexible manufacturing facility represents a C$740 million investment, with preparatory work beginning immediately.
The new Camaro is a thoroughly modern interpretation of the 1969 icon. GM has indicated that the production version of the Camaro is going to look almost identical to the "Best in Show" concept vehicle first featured at the Detroit Auto Show earlier this year.
"This important new investment for Oshawa would not have been possible without the strong partnership with the CAW and federal, provincial and local governments" said Mr. Elias. " Oshawa 's selection to build the new Camaro is a tribute to our employees' reputation for the industry's best quality and productivity and further evidence of the exciting comeback happening at GM today."
CAW president Buzz Hargrove said "Earning the mandate for the new Camaro is a huge accomplishment and is due in part to the reputation of our members for producing great quality vehicles. CAW local 222 has really stepped up with an innovative local agreement that contributed to building a viable business case for the Camaro."
"Today's announcement is great news for all GM stakeholders in the Durham Region" said Federal Finance Minister and Member of Parliament for Whitby-Oshawa the Honourable Jim Flaherty. "It builds on GM's broader integrated innovation investment that includes research partnerships with educational institutes across Quebec and Ontario, including the University of Ontario Institute of Technology (UOIT)."
"GM's investment in the Camaro program here in Oshawa proves once again that when government and industry work together, the result is a stronger economy and even more opportunity for Ontario families," said Ontario Premier Dalton McGuinty. "Our province's strength continues to be our highly skilled workforce and our culture of innovation -- and this new investment proves that." Ontario Minister of Economic Development and Trade Joe Cordiano continued, saying "This announcement is a vote of confidence in this plant, the skill of its workers and Ontario as a place to invest. It shows we can accomplish great things when we all work together."
Colin Carrie, Member of Parliament for Oshawa and Parliamentary Secretary to the Minister of Industry, said " Canada offers the essential elements for a vibrant auto industry: strategic location as a gateway to the North American market, and an ideal climate for continued investment. Today's announcement reflects that confidence in our country and our auto industry."
Oshawa Mayor John Gray said "creating a positive investment climate in Oshawa and Durham Region has helped attract important new opportunities like the Camaro program." Durham Regional Chair Roger Anderson noted "working together to create a competitive local investment environment is the right thing to do for industry."
The C$740 million investment completes GM Canada's Beacon project announcement in March 2005 and adds the new Camaro product mandate for Oshawa. This announcement brings GM Canada's total investment since March 2005 to more than $3 billion.
Headquartered in Oshawa Ontario, General Motors of Canada employs more than 20,000 people nationwide. GM of Canada manufactures a variety of vehicles, engines, transmissions and other components, and markets the full range of General Motors vehicles and related services through 759 dealerships and retailers across Canada. Vehicles sold through this network include Chevrolet, Buick, Pontiac, GMC, Saturn, Hummer, Saab and Cadillac.
http://www.corvetteactioncenter.com/forums/
CONTACT(S):
Heather May
905-644-1996
heather.may@gm.com