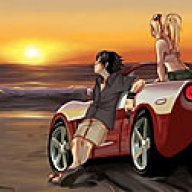 Site Administrator
Staff member
Administrator
Joined

Sep 16, 2000
Messages

13,790
Location
Corvette

1990 Corvette ZR-1
Just an FYI for ZR-1 owners, the same Goodyear F1 Super Car tires used on the Z06 Corvette are available in sizes for the ZR-1:

Product code for the fronts is 389-155-128. 275/40/17.
Product code for the rears is 389-157-128. 315/35/17

Background information:

Goodyear introduced their first Eagle F1 tires as original equipment on the 200 mph McLaren F1 sports car in 1995. Since then Goodyear has added Eagle F1 Fiorano tires specifically developed for several Ferrari models, as well as, Eagle F1 Supercar tires for the Shelby Series 1 and Chevrolet Corvette ZO6. Now the Eagle F1 Supercar tire design first used on the Chevrolet Corvette ZO6 is expanding to include the original equipment sizes for the C5 and C4 Corvettes (including the ZR-1 model), as well as Camaros, Firebirds, Mustangs and other cars using 17- and 18-inch diameter wheels.

The Eagle F1 Supercar is Goodyear's Max Performance summer tire designed to extract all of the dry road performance that the drivers of the hottest sports cars and sports coupes can dish out. For that matter, it was developed to provide those cars with all of the tire performance necessary to take them into the supercar range.

The Eagle F1 Supercar tires feature just 8/32" of new tire tread depth (1/32" to 2/32" less than most other Max Performance tires) and an asymmetric tread design with huge tread blocks on the outside shoulders to ensure quick steering response and elevate cornering traction. Internally, twin steel belts to provide strength and enhance handling are reinforced by spirally-wound nylon to equalize footprint pressure distribution and tire uniformity. They are also combined with a rayon cord carcass for ride quality and high-speed durability.

The Eagle F1 Supercar tires feature a serrated band sidewall styling with styled black letters, are Y-speed rated and available in selected 45-, 40-, and 35-series sizes for 17" and 18" wheel diameters.

NOTE: These Eagle F1 Supercar tires do not incorporate Goodyear's Extended Mobility Technology (EMT) and do not offer run-flat capabilities.