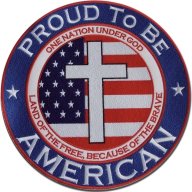 Joined

May 29, 2002
Messages

8,601
Location
Corvette

Carbon Flash CE 4LT GS Roadster
​
We've seen men named Earnhardt and Andretti build auto racing empires with an eye on the horizon, trying to picture the day when one of their sons would go zooming by.
John Force did the same over the last two decades, but with a twist: On Tuesday, the biggest name in the drag-racing game handed the keys to one of the family cars to his 24-year-old daughter, Ashley.
"A lot of people want me to say, 'I'll kick dad's butt,"' Ashley said over the telephone from California, taking a break from her daylong media blitz. "Not so fast.
"I've been around long enough to know he's won dozens of races he had no business winning. So the only thing I'll say about that is I've learned from the best."
Pause.
"But I've seen him acting all goofy in a robe and slippers, too," she laughed. "So maybe he won't seem quite as intimidating to me as he does to a lot of guys out here."
The 2007 drag-racing season opens Feb. 8 in Pomona, Calif., and ends there in early November. Somewhere in between, at one of the nearly two dozen tracks where the NHRA Powerade Series puts down stakes for the weekend, 14-time series winner and defending champion John Force and rookie Ashley will wind up waiting at the same traffic light.
Once it turns green, each will try to keep a funny car traveling at speeds over 300 mph glued to the center line of the quarter-mile road stretched out before them. Part of John Force's four-car team, they won't be teammates for the 4.5 or so seconds it takes to reach the finish line.
"The tough thing is, when I look at her in the cockpit, those are the same fierce little eyes I'd see when we put her on a tricycle the first time," John Force said. "She's not a yeller and screamer like me. She handles pressure a lot different than I do."
When Ashley won her first big race two years ago in Indianapolis, still competing on the NHRA's Triple-A circuit, John got so emotional he ran behind the grandstand and threw up.
"By the time I found Ashley, she was sitting there all calm," he recalled. "She just looked at me and said, 'I did like you always told me: Step on the gas when you see amber, and either you win or you don't."'
Force is 57, but he won't be retiring anytime soon. Not only does he have expectations to meet and sponsors to satisfy for five more years, he's also trying to build an audience for a real-life comedy series on the A&E network called "Driving Force."
It's a weekly, wacky, half-hour look at the man who planned on having sons struggling to groom three daughters to run his empire instead -- Ashley's younger sisters, Brittany and Courtney, both plan on following her lead in the next few years.
"So if I'm going to stay in the game and on top long enough for that to happen," Force said with some resignation, "somewhere down the line I'm going to have to beat Ashley."
Ashley is hardly a pioneer in one sense. Three women had reached drag racing's winner's circle even before Shirley Muldowney regularly began clocking male rivals in the 1970s and early 1980s, inspiring "Heart Like A Wheel," the first movie made about a drag racer of either sex. Last season, Melanie Troxel was good enough to nearly duplicate Muldowney's last series championship title a quarter-century ago.
On the other hand, the John Force-Ashley Force duel almost certainly will mark the first time a father and daughter have competed against each other in pro sports. In what is definitely a sign of the times, the story didn't even dominate the day's racing headlines, let alone the entire sports section.
Part of it, no doubt, was because NASCAR champion and broadcaster Benny Parsons died the same day. Another part had to do with drag racing's niche status. For sheer man-bites-dog quality, the Force family announcement was competing with 72-year-old James Hylton, who returned to the Daytona 500 more than four decades after he first raced there -- to try and qualify again.
Even more telling, though, is how accustomed we've become to women in general -- and superstars' daughters in particular -- making their marks in what were once men-only pursuits. Laila Ali dominates women's boxing the way her more famous father once did on the men's side. In the WNBA, Cheryl Ford delivers points and rebounds with the same reliability that earned her dad, Karl Malone, his NBA nickname, "The Mailman."
Like those two, Ashley Force has been groomed for success. She spent some of her childhood hanging out at tracks, chose auto shop over home economics in high school, then studied business and marketing while getting her degree from Cal State-Fullerton.
She is arriving at the right time, as the NHRA unveils its own playoff series, called "Countdown to the Championship," in 2007.
When she started competing, John Force saw to it that Ashley had topflight teachers, equipment and crews. That influence helped explain her quick success on the track, despite racing part time. But he takes no credit for the way she charms sponsors and the media, nor her being good-looking enough to stop traffic.
"Like her temperament," John Force said, "that's something she gets from her mother."
Source